On October 12, at the Product Innovation and Development Forum of China Mobile Global Partner Conference 2023, China Mobile and Huawei successfully showcased the world's first data channel-based call using a Huawei Mate 60 Pro over a commercial New Calling network. Industry partners, government agencies, enterprises, and media guests attending this forum witnessed this historic moment.
At the Product Innovation and Development Forum, Dong Xin, General Manager of China Mobile, delivered the opening speech. Following the speech, a number of China Mobile's core computing products were unveiled, including New Calling, China Mobile's strategic product that attracted much attention before the forum.
Wei Qiuyue, the women's volleyball Olympic champion and also the experience officer of the New Calling product, was invited to use a Huawei Mate 60 Pro to make the first data channel-based call over a commercial New Calling network. During this call, functions, such as file and image sharing, were seen, and the video quality was clear and smooth. Plus, an array of new functions are ready for users to experience. These functions will truly improve communication efficiency and add more fun to calling.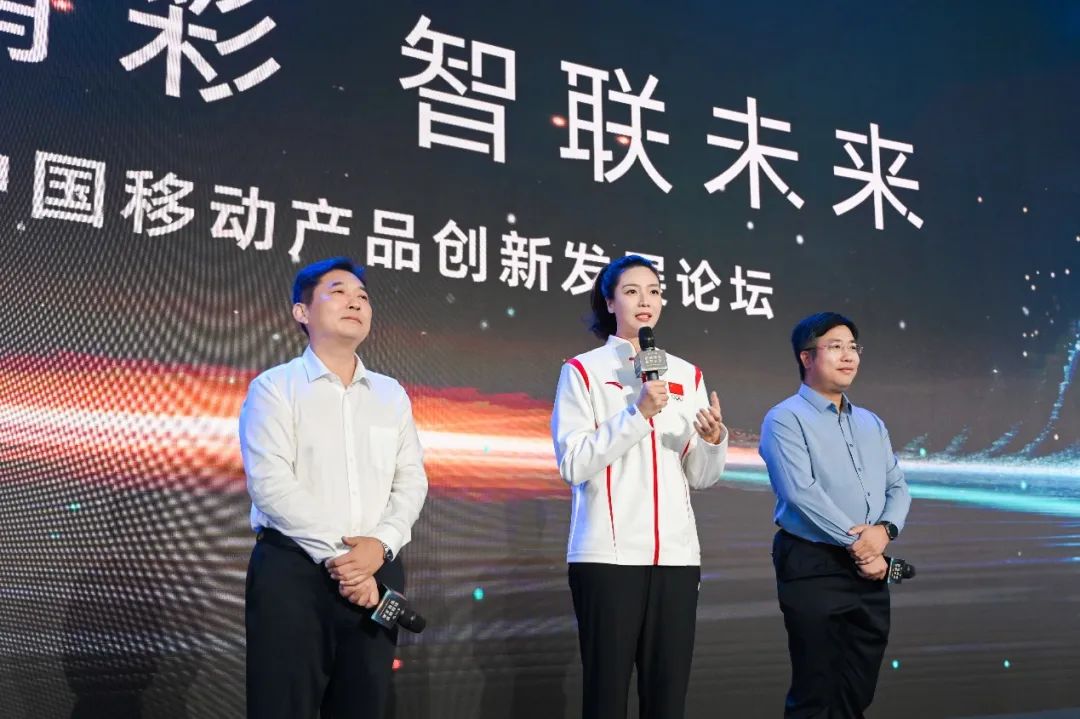 As early as last year, China Mobile released the New Calling product development plan. After one year's efforts, fruitful results that include the introduction of brand-new data channels to the live network to exchange data information during calls are produced. In conjunction with upper-layer application SDKs and terminals that are empowered by native baseband chips, data channels are able to achieve real-time data interaction between the cloud and users and between users. New Calling, bolstered by data channel capabilities, opens up a broad imagination space for real-time communications. With New Calling, information exchanges can be seamlessly accomplished within a call, reducing communication costs and improving efficiency.
This data channel-based call marks a milestone for China Mobile in upgrading New Calling services and building the New Calling ecosystem. In the future, China Mobile will continue to work with partners such as Huawei to build and consolidate the industry ecosystem, continuously expand the New Calling industry, and develop high-quality, easy-to-use, and intelligent real-time calling services for users, helping build a better digital life.