As 5G begins to ramp up, new services are emerging one after another. According to GSMA, the penetration rate of mobile users in China has exceeded 113%. Mobile calling is shifting from voice-only to HD video calling. However, a considerable number of people who suffer from hearing problems are still struggling to interact with others via phone calls.
The elderly may feel embarrassed about not understanding what is being said over the phone; people suffer from hearing loss may be frustrated for missing out on social engagement, and at the same time society advances whilst people with hearing loss are being left behind.
According to the World Report on Hearing, more than 1.5 billion people worldwide have experienced some degree of hearing loss by 2021. In China, there are about 30 million people who are aurally challenged, and over 200 million of the elderly with auditory impairment. Hence, the development of technology should benefit all, not only the majority. Aurally challenged people should be noticed when new calling services are developed.
Jiangsu Mobile and Huawei have teamed up to break down these communication barriers so as to address these issues. They have jointly launched the barrier-free calling service. This service leverages an intelligent engine to convert speech into text, recognize sign language, and translate between disparate languages in real time, and transmits the processing result to the phone over a content channel. In this fashion, people with hearing problems can understand what is being said on the other end, helping them communicate over phone calls efficiently.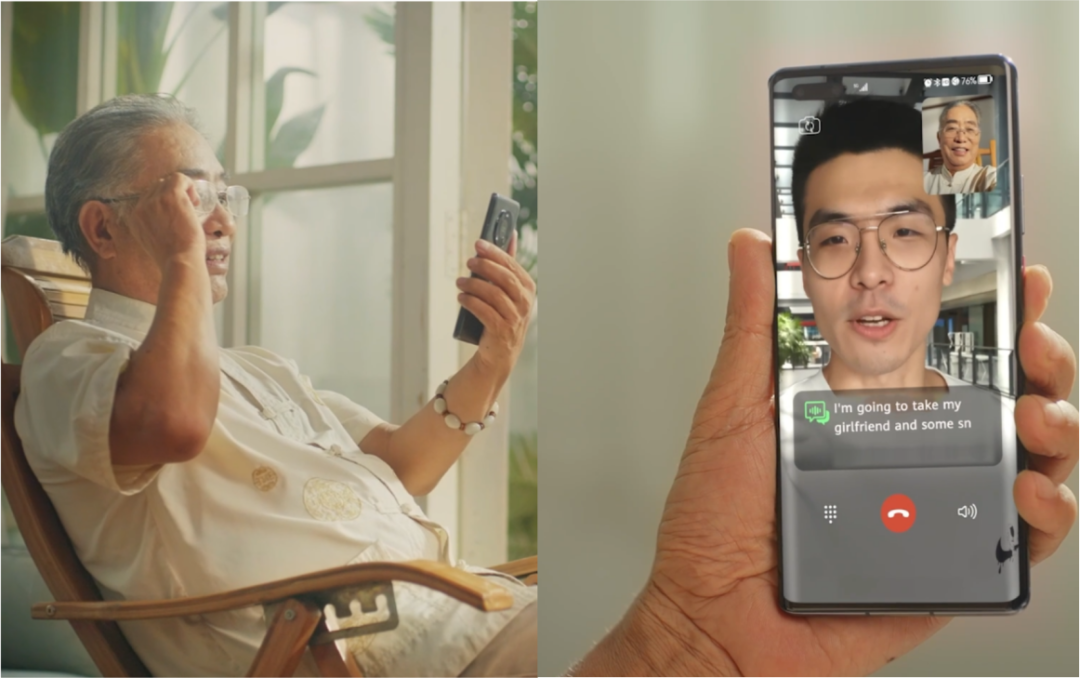 According to Jiangsu Mobile, the barrier-free calling service is gaining momentum among the elderly and hearing-impaired individuals. With the speech-to-text conversion function, the elderlies are more willing to have conversations with people around them through phone calls, helping them negate loneliness and isolation. The barrier-free calling service offered by Jiangsu Mobile will benefit 1.4 million hard of hearing people in 13 regions across Jiangsu province, bringing great social value. So far, China Mobile has reached to approximately 7 million New Calling users in Jiangsu, and will continue to roll out this service throughout all 31 provinces as commercial use by the end of this year.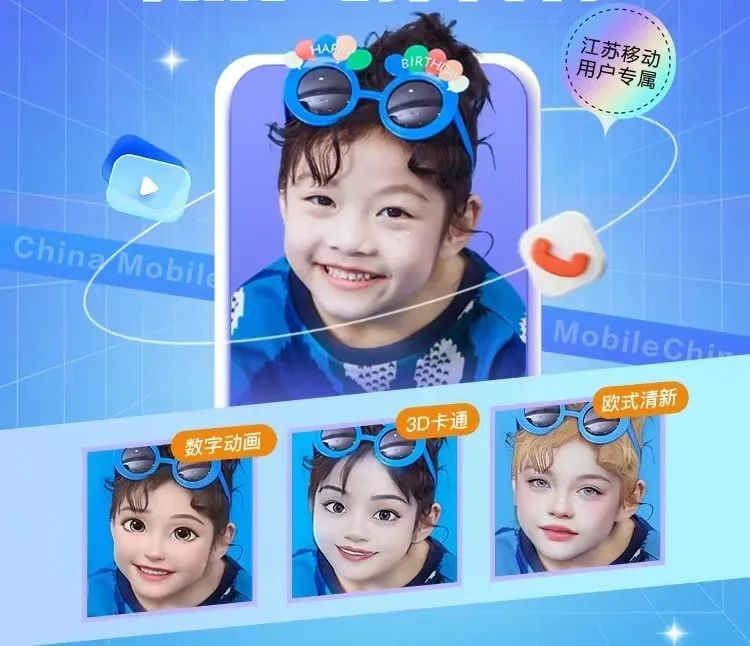 Barrier-free calling is only one of the innovative services developed on top of New Calling. In addition, Jiangsu Mobile also launched "Visualized Voice Call" to add more fun to calling. "Visualized Voice Call" allows users to show customized avatar during the voice call without opening the camera. Users can upload a photo, and digital profiles will be created in different styles, and become the user's personalized content. "Visualized Voice Call" changes the traditional calling screen, makes the calling fun and interpersonal.
Jiangsu Mobile aims to use New Calling to redefine all existing calling services with its 1+3+N architecture. Specifically, Jiangsu Mobile will leverage one audio and video platform to enable three competitive calling capabilities — UHD calling, intelligent calling, and interactive calling. With these capabilities, they can roll out numerous innovative services, such as UHD video calling, lighting up screen, intelligent translation, fun video calling, visual menu, and remote assistance, elevating the communication experience to a new level. In addition, Jiangsu Mobile can provide brand new calling services for vertical sectors, helping them implement efficient communication and achieve business success.