Recently, the 31st PT Expo China — one of the largest and most influential ICT events in Asia — was held in Beijing. At this event, Huawei's New Calling solution was selected as Outstanding Innovative Application Case by ICT China 2022.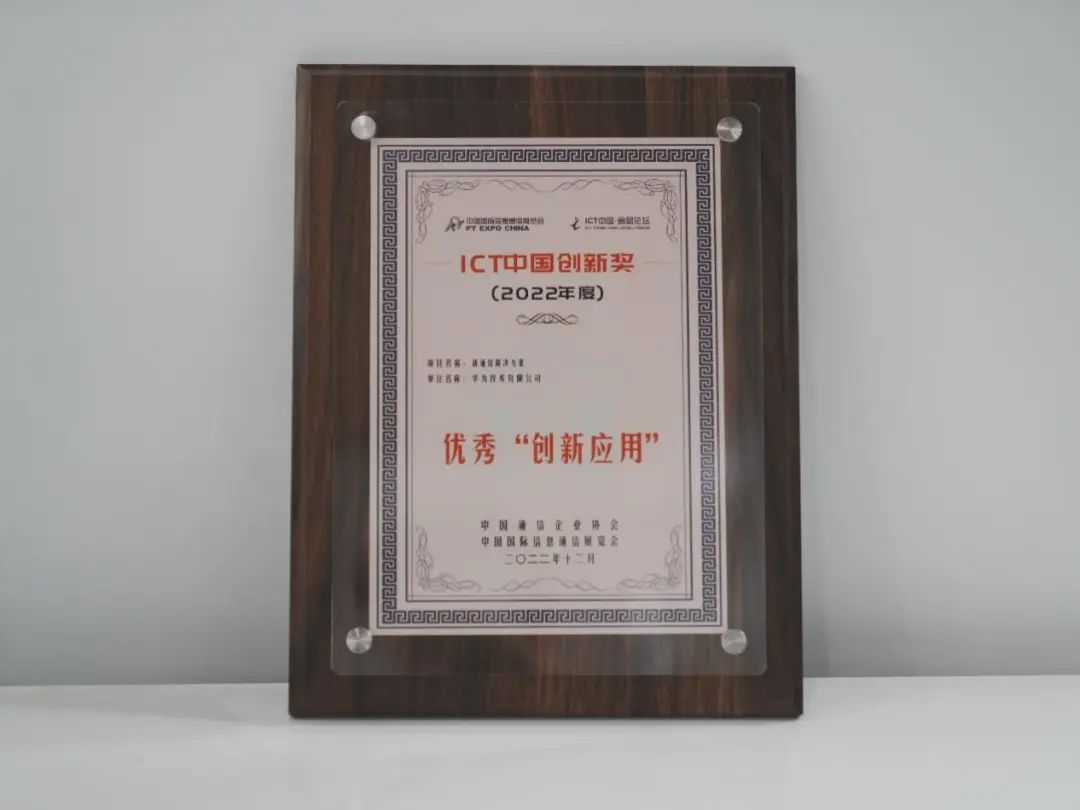 Huawei's New Calling solution recognized as Outstanding Innovative Application Case by ICT China 2022
New Calling leverages multimedia to redefine traditional calling services. Specifically, it uses the IMS data channel defined by 3GPP to provide users with an immersive, interactive calling experience. In addition to rejuvenating traditional calling services, New Calling injects new vitality into the development of 5G, fuels the digital transformation of industries, and stimulates business model upgrades. In short, it opens up a new paradigm for communication.
In the New Calling solution, Huawei innovatively adds a New Calling Platform (NCP) and Unified Media Function (UMF) to the existing voice network to form a network platform. By using this platform, New Calling is able to provide three competitive calling capabilities — UHD calling, intelligent calling, and interactive calling. Operators can tap into these capabilities to roll out an array of innovative services, such as visualized voice calling, real-time translation, fun calling, and remote assistance. These services enrich experiences across a range of scenarios — such as overseas travel, communication with hard-of-hearing people, and social interaction — as well as being widely used in the finance, public services, logistics, manufacturing, and many more sectors. New Calling redefines the dial pad, helping to improve communication efficiency and achieve business monetization.
In January this year, Huawei helped China Mobile recruit the first large-scale batch of beta users in Guangdong, Zhejiang, Jiangsu, and other provinces, a significant step in commercializing New Calling. And during MWC23, China Mobile, Global TD-LTE Initiative (GTI), and Huawei successfully held the 5G New Calling Industry Development Forum, where global operators, standards organizations, equipment suppliers, and terminal vendors demonstrated their innovations and practices on 5G New Calling, reflecting the industry-wide consensus on New Calling and a thriving market.
New Calling will give rise to tremendous opportunities for operators' voice and video services, and add greater value to the native call screen. To build an open, cooperative, and win-win New Calling ecosystem, all parties need to make concerted efforts. It is expected that more partners can participate in the construction of such an ecosystem, work together to promote the development and prosperity of New Calling, and create a bright future for calling.
As an important activity of PT Expo China, ICT China (2022) Case Collection and Release, co-organized by China Association of Communications Enterprises (CACE), aims to select excellent cases and solutions of ICT technologies in vertical industries, cross-industry applications, new smart cities, and digital transformation to set up application benchmarks, ultimately promoting digital transformation and high-quality development of the economy and society as a whole.