Huawei's CloudMSE solution was awarded the "Best NFV Industry Solution of the Year" at the 2018 PT Expo China (PTEXPO) in Beijing. PTEXPO is the largest and most influential annual ICT event in Asia. The awards delivered by PTEXPO are used to acknowledge the outstanding performance of ICT enterprises and are very influential in the industry.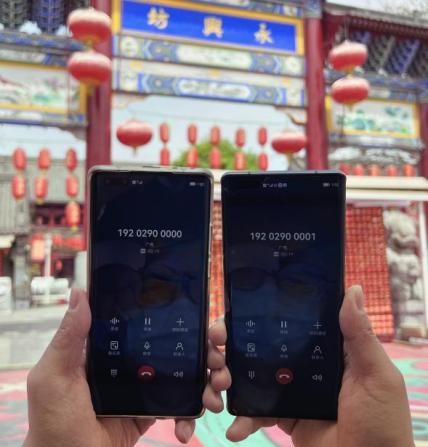 Edward Wei, Vice President of Huawei Packet Core Network Product Line, receiving the "Best NFV Industry Solution of the Year" award
The CloudMSE solution is a cloud-based and industry-leading Gi-LAN solution. It based on the Cloud Native concept, enables carriers to build operations capabilities for a future-oriented all-cloud network. Cloud Native introduces to carrier networks the stateless design, service based architecture (SBA), N-way redundancy, cross-DC deployment, and other cutting-edge technologies. Networks based on Cloud Native feature elastic architecture and are highly efficient, allowing agile services to be provided. CloudMSE utilizes the industry-leading, artificial intelligence service awareness (AISA) to provide traffic monetization, network insight, and policy charging solutions. In addition, the intelligent service chain of CloudMSE orchestrates value-added service capabilities, such as experience optimization and parental control, and basic network capabilities, such as the carrier-grade network address translation (CGNAT). These technologies help to provide a one-stop Gi-LAN solution and helps carriers build differentiated and efficient networks that can monetize traffic experience.
Edward Wei, Vice President of Huawei Packet Core Network Product Line, commented at the ceremony: "This award reflects the industry's high recognition of Huawei's CloudMSE solution for its superb performance. With leading architecture and strong R&D capabilities, Huawei has been leading the development of the Gi-LAN network to build a future-oriented network. This award represents the industry's acknowledgment of Huawei's solutions. Services are bound to be richer and more diversified in the future. Huawei will always remember to be a persistent innovator and provide high-quality solutions to generate more value for our customers."
By the second quarter of 2018, Huawei has obtained more than 450 NFV contracts for worldwide commercial use. Facing the future of a fully-connected intelligent world, Huawei will continue to promote the development and commercialization of NFV, and produce best practices for the construction of 5G all-cloud networks.