Xiamen Yuanhai Container Terminal Co. Ltd. and China Mobile in Xiamen jointly verified the 5G-based automated guided vehicle (AGV) communication control and intelligent cargo tallying operations.
After one month demonstrating the solution and repeated testing, Xiamen Yuanhai verified its use in smart ports, marking the beginning of 5G smart port development.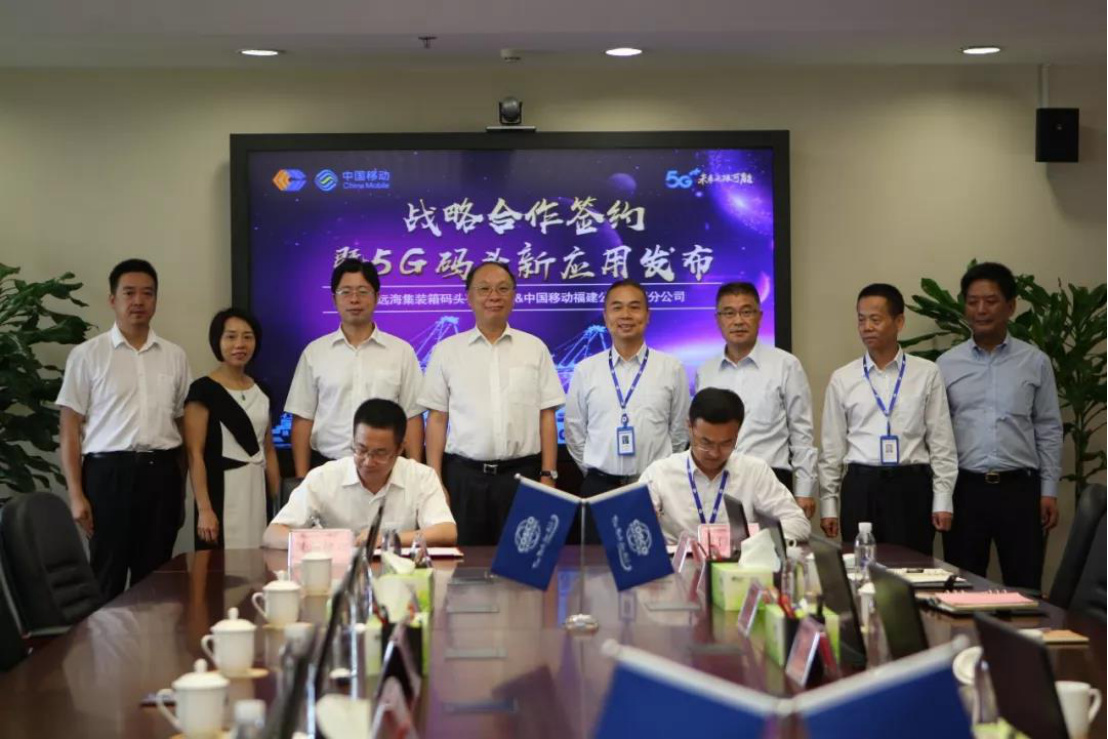 In July 2019, Xiamen Yuanhai signed a collaboration agreement with China Mobile Xiamen branch and started a new phase of 5G application construction for smart ports. With a framework for collaboration, Shanghai industrial research institute of China Mobile, ZPMC, and Huawei have carried out comprehensive exploration applications for informatization in port production, such as automatic driving, remote control, and foreign cargo tallying. This provides solid technical support for accelerating the implementation of innovative applications in 5G smart ports.
More Stable AGV Transportation: Low Latency and Anti-interference Upgrade for Signal Transmission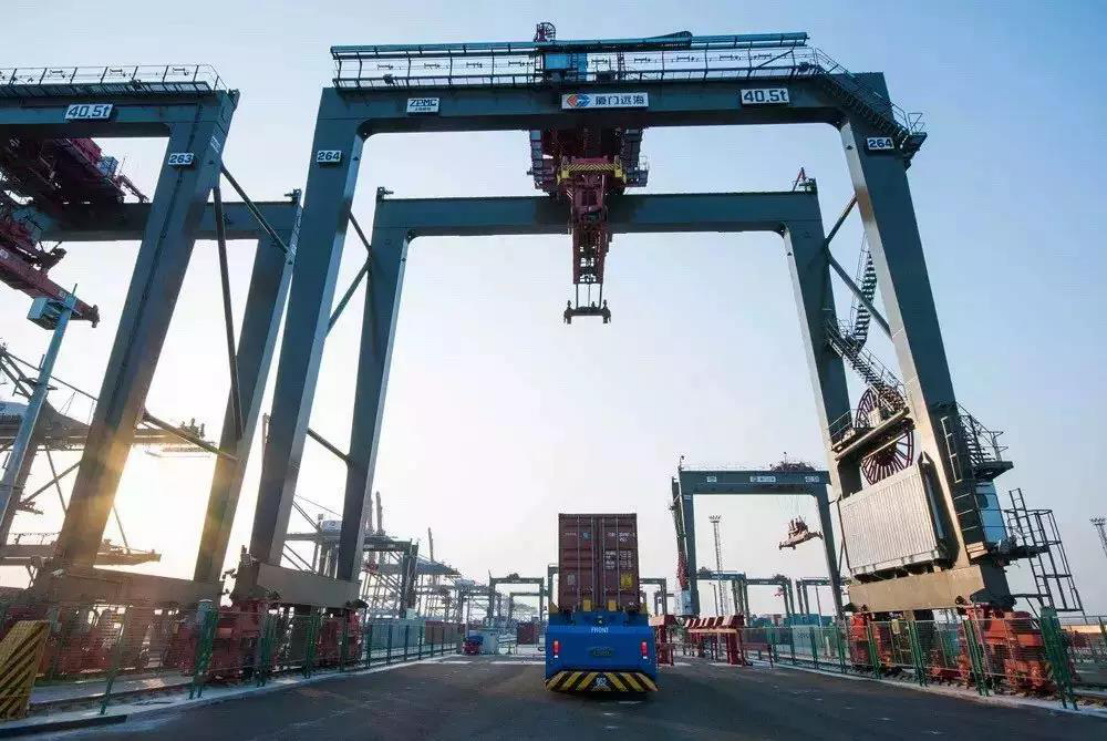 Carrying and delivering the goods from a loading/unloading point to a location along a given route within a specified time may not be difficult for a skilled operator of a manual vehicle, but it is difficult for an AGV. Namely, the AGV requires advanced technologies, especially for network signal transmission for the issuing of commands. The inherent advantages of 5G networks lay a solid foundation for AGV upgrade.
"With the 5G network, we have solved the problems of abnormal communication interference and high latency in conventional networks, and achieved low-latency and high-reliability transmission of AGV control signals." The person in charge of Xiamen Yuanhai said that the latency in port communication has been reduced from 200 ms to below 20 ms, high-quality wireless communication and reliable operation of AGVs are effectively guaranteed, and overall efficiency of automated terminals is improved greatly.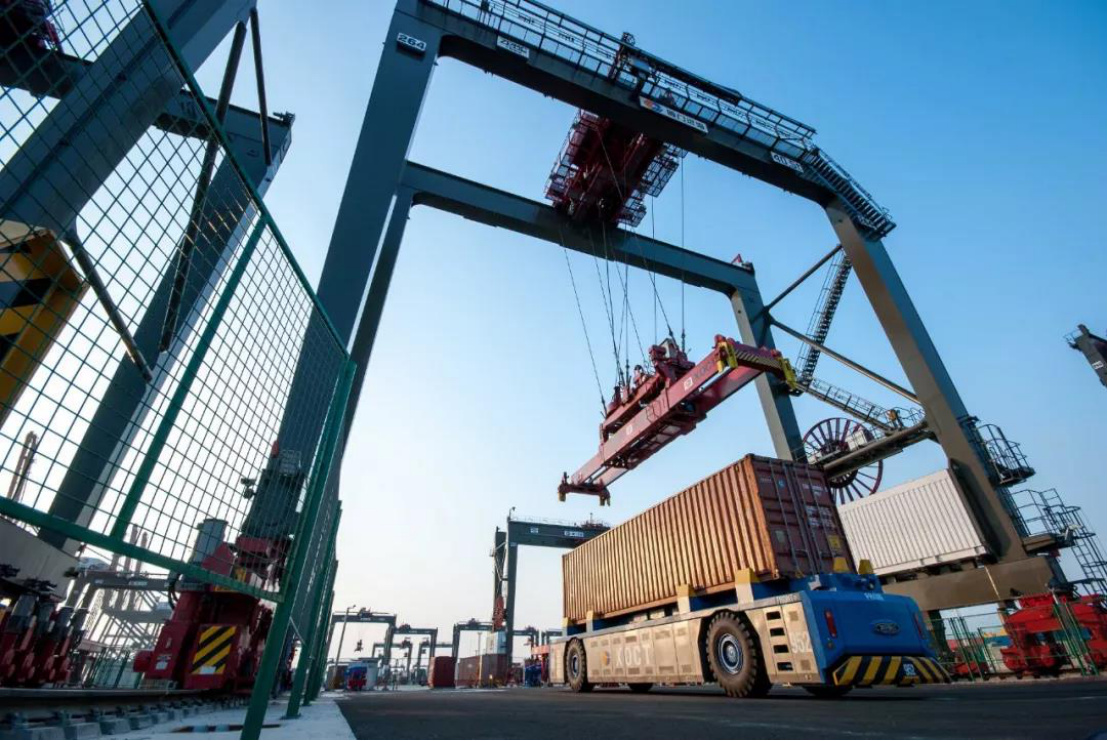 5G networks have been deployed in all terminal and port areas of Xiamen Yuanhai, along with dedicated networks for edge computing and production. If the computing is moved to the edge of base stations, the port network latency will be further reduced, and the security and reliability of the port network transmission will be improved.
Efficient Tallying: Real-time HD Video Backhaul and Automatic Identification with AI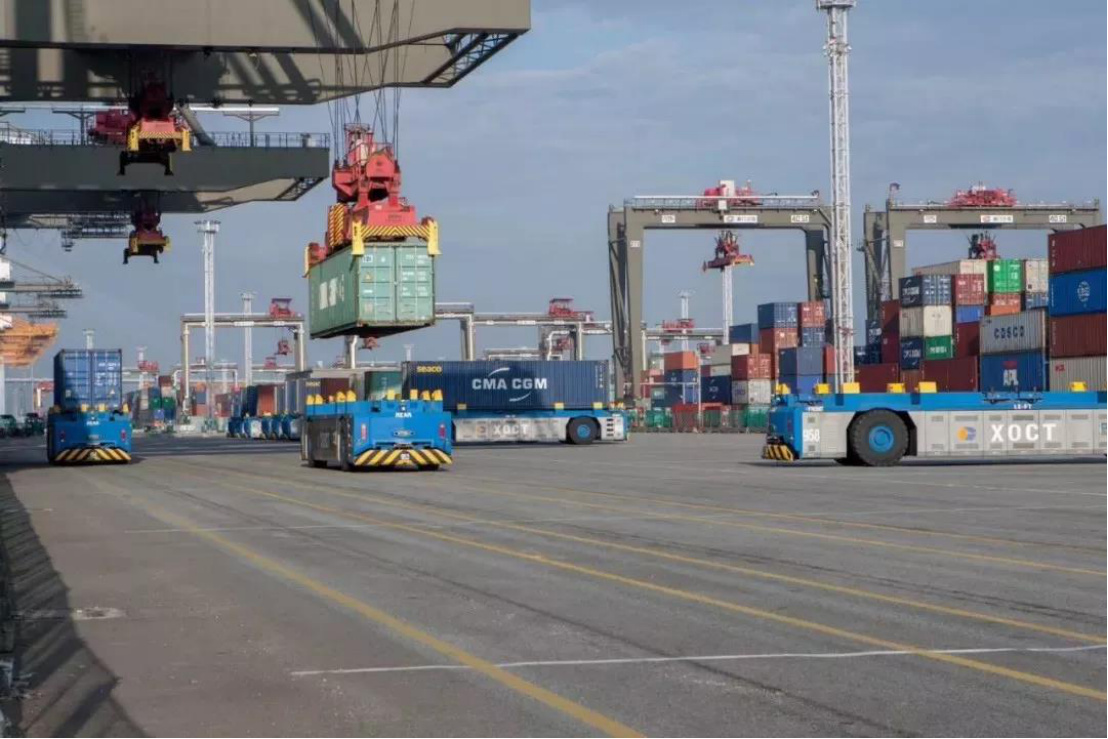 The container count and the location of damages can be collected and transmitted in real time using HD videos delivered through 5G. This not only saves manpower and materials, but also makes cargo tallying more efficient. In addition, the optimization of intelligent tallying operations is also a big step in innovation and achievement for 5G and port integration.
Previously, due to the movement restrictions of mechanical operations on optical cables, networks did not fully cover the front-end production terminals. Now, full 5G coverage, as expected, achieves a bandwidth of more than 800 Mbps downlink and more than 60 Mbps uplink, which safely meet the performance requirements of tallying operations. The 5G intelligent tallying data transmission system with high bandwidth and low latency can transmit the HD videos of on-site operations to the central control room in real time, for online monitoring in all weather conditions and in real time. With conventional communication, the system can only identify and process a single picture. Currently, the system can simultaneously process a maximum of 15 channels of HD videos.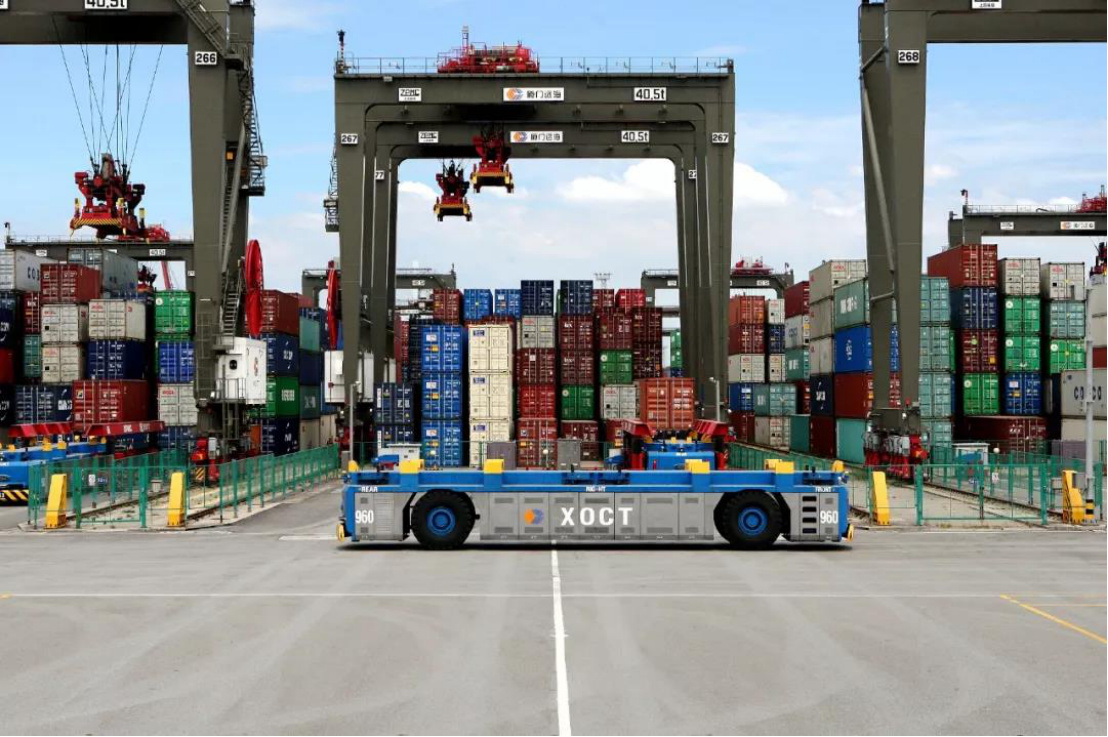 The system can also achieve automatic tallying with the AI identification technology. It automatically completes a series of difficult operations such as container number identification and container damage detection. It is understood that Xiamen Yuanhai mainly operates in four standard container berths in the Xiamen Haicang port area. Its capacity reaches 200,000 tons, and is designed for an annual throughput of 2.6 million standard containers. The efficiency of tallying operations has a marked effect on port operation. The application of the automatic and precise intelligent tallying system is undoubtedly a shot in the arm for port tallying services.
Convergence Development: Promoting Digital Port Transformation and Upgrade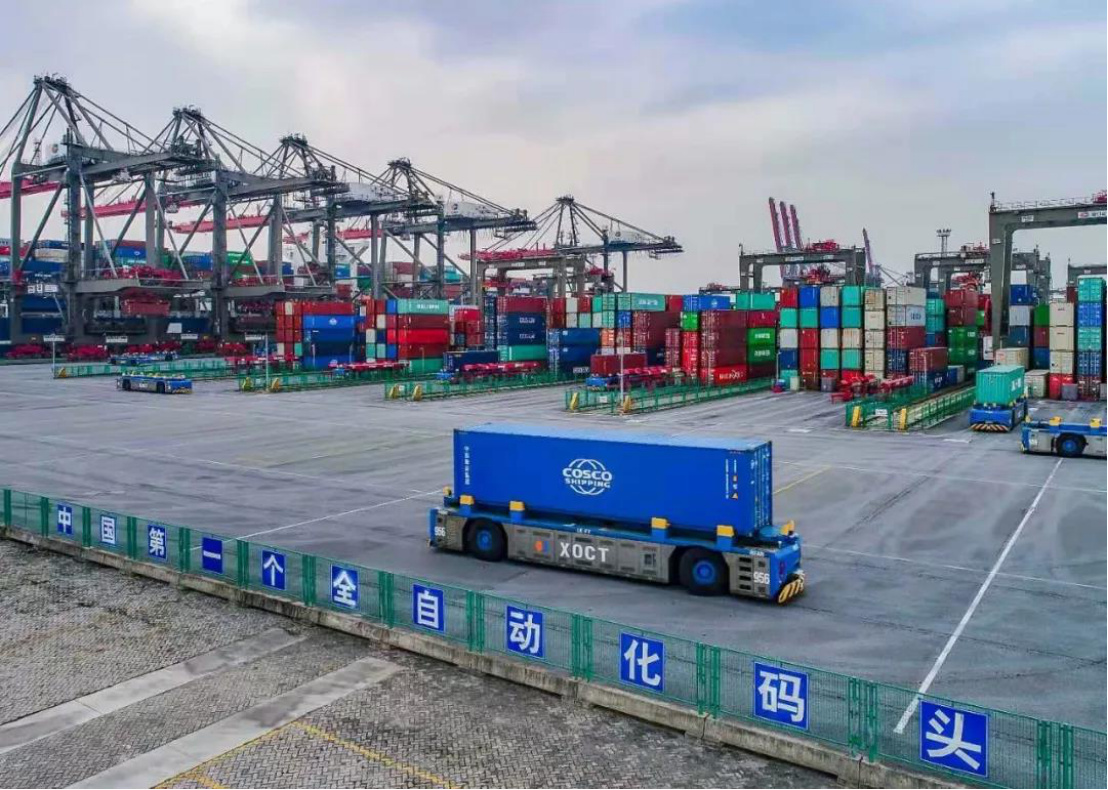 As an important hub of modern transportation, ports play an important role in economic development. With the commercial use of 5G networks, Xiamen Yuanhai utilizes a large number of application informatization technologies. This not only reduces labor and material costs, but also improves operation efficiency and implements transformation and upgrade of conventional container terminal operations. It helps build a new industry ecosystem for the Xiamen international shipping center and the Xiamen free trade zone and ports, making Xiamen ports the best in terms of informatization development.
The source for this new article was published on November, 2019: