[Barcelona, Spain, February 28, 2023] Today, the 5G New Calling Industry Development Forum, hosted by Global TD-LTE Initiative (GTI) and China Mobile and co-hosted by Huawei, was held during MWC Barcelona 2023. At the forum, Richard Liu, President of Huawei Cloud Core Network Product Line, delivered a keynote speech titled "From Voice to Video to Content, New Calling Opens Up a New Horizon for Communication". He elaborated on the strategy for transitioning voice networks towards 5.5G and proposed transforming voice and video calls to intelligent and interactive communications. In this way, operators can benefit from high-quality content instead of one-dimensional phone calls. They can provide users with a superlative calling experience, unleash the untapped potential of the voice network, and ultimately achieve business success.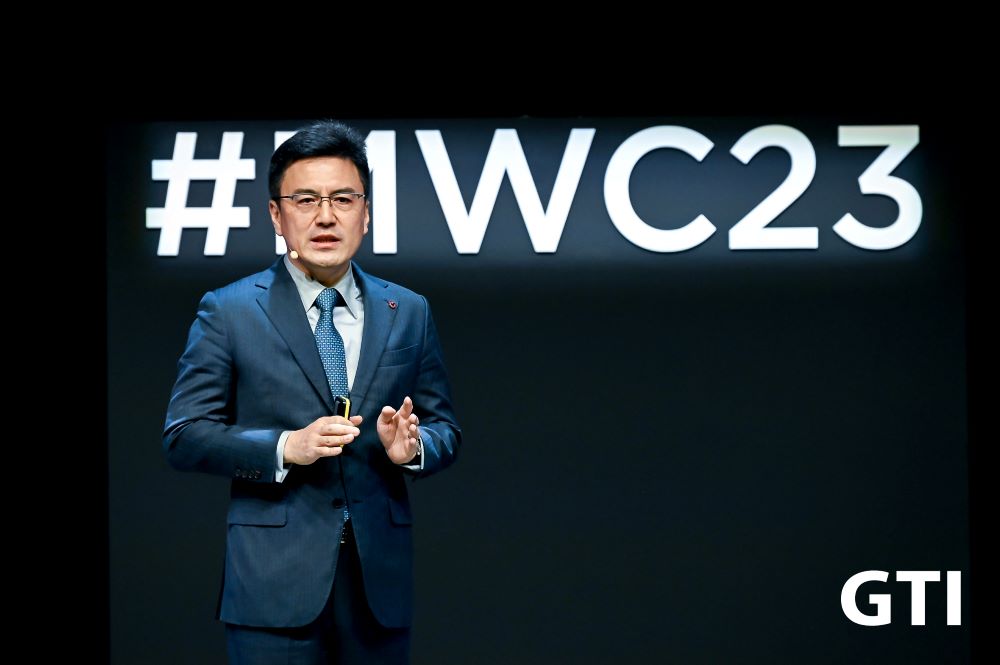 Richard Liu delivers a keynote speech at the New Calling Industry Development Forum
Calling Is Moving from Voice to Video and then to Content
Calling services are the most important, most basic core services for operators. They provide indispensable and unique business and social value. A seamless calling experience is critical to the reputation and user loyalty of operators.
We have in recent years seen that voice calling is gradually evolving to video, which means a greater variety of content during calls, and more and more users are willing to pay for personalized content. A typical example is the VoLTE-based video RBT service, which has gained widespread use among individuals and enterprises in China. Video RBT has been a very successful service.
Over the past few years, operators have built out robust VoLTE networks for basic voice and video services, and have accumulated profound content operations experiences through the video RBT service. As networks transition to 5.5G, operators need to catch this opportunity to develop new services and boost growth.
New Calling Uses a "1+3+N" Framework to Redefine Calling Services
Richard Liu noted that Huawei has developed a New Calling solution, which uses the "1+3+N" framework, to help operators build a New Calling Service Enabling Platform. Specifically, New Calling leverages a single robust voice network to enable ultra-HD, intelligent, and interactive calling capabilities, which then help operators roll out numerous services, such as visualized voice calling, real-time translation, and interactive menus.
Visualized voice calling enables users to convey emotions and express personalities using virtual avatars during calls. Real-time translation helps the elderly and hearing-impaired people communicate with ease, by superimposing language translation and large font on mobile phone screens. Data Channel (DC)-based interactive calling can provide remote sharing, AR annotation, and file transfer. In this way, operators can launch services such as interactive menus for the customer service operations at financial institutions, remote vehicle damage assessment, and online maintenance of home appliances. These services allow customers to handle more business over the phone, helping them reduce costs and improve efficiency.
By using an advanced architecture, New Calling will help operators accelerate service innovation, enhance hardware performance, and offer products and services with a superlative experience.
Implementing New Calling in Three Phases
It is recommended that operators implement New Calling in three phases, in line with different stages of industry development and maturity. The first phase involves services like real-time translation, without the need for upgrading terminals. These services can improve user experience and cultivate user habits.
For the next two phases, terminals must be capable of DC to provide interactive services. Before large-scale commercialization of DC-native terminals in the third phase, it is recommended that terminals with built-in SDKs be used to support interactive calling and enable communications in specific B2C scenarios.
Building a Solid Foundation to Promote New Calling Eco-prosperity
New Calling service innovation requires a solid network and user base. It is recommended that operators first increase the VoLTE/VoNR penetration rate and establish inter-network video connections.
To spur on the growth of the New Calling industry, operators, chip and terminal vendors, standards and industry organizations need to make collective efforts. GSMA has collaborated with Huawei and other industry partners to set up a New Calling Foundry project, which will contribute to the development and prosperity of New Calling.
Though the road ahead is long and winding, we will reach our destination with perseverance and dedication. Richard Liu hopes that more partners can combine efforts to build the New Calling ecosystem and flourish the New Calling industry, achieving a win-win future.