China Mobile and Huawei have successfully completed full coverage of 5G in the port logistics area of the 32.5 kilometer long Donghai Bridge and Yangshan Deep-Water Port. The deployment of 35 5G base stations ensures secure and stable signal communication even in extreme conditions, and remote control and unmanned driving can be implemented in the port area.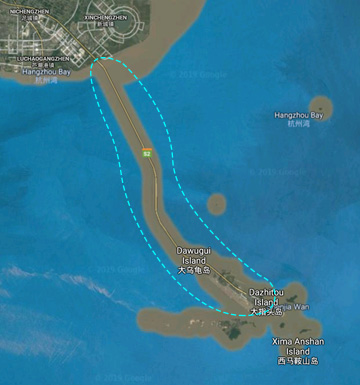 5G network coverage includes Donghai Bridge and Yangshan Deep-Water Port
Yangshan Port, Shanghai is the world's largest automated deep-water port. The growing trade volume of China (Shanghai) Pilot Free Trade Zone requires higher logistics efficiency. With the help of 5G networks of China Mobile, a more intelligent, efficient, and environment-friendly logistics system is being constructed.
At present, the entire Yangshan deep-water port has completed coverage of 5G. The 35 5G base stations ensure that network communications are secure and stable, even in extreme cases. With full 5G coverage, Yangshan Port is building an intelligent logistics system together with multiple parties.
The sources for this news article were published on September and October, 2019:
http://www.eepw.com.cn/article/201909/404421.htm