China Unicom and Huawei recently completed the industry's first reliability verification for cross-session management function (SMF) 5G LAN at China Jushi's fully-connected 5G factory in Zhejiang Province. This is yet another milestone for China Unicom's 5G Private Network PLUS 3.0, which is working to integrate 5G technologies into the core production processes.
China Jushi Co., Ltd. is the global leading enterprise in the fiberglass industry. It produces 25% of the world's and 40% of China's fiberglass. It is unparalleled in terms of scale, technologies, market share, quality, and efficiency. The company has been at the forefront of China's new materials industry for many years. It has won prestigious awards such as China Grand Award for Industry, State Scientific and Technological Progress Award, China Patent Gold Award, and China Quality Award. In addition, China Jushi has been honored as a nationally recognized key high-tech enterprise, a nationally recognized model enterprise for technological innovation, smart manufacturing model factory, and green industrial product design. It was also among the first companies to be named of a nationally recognized model enterprise for sector champion in the manufacturing industry.
China Unicom helped China Jushi build its first fully-connected factory using commercial 5G LAN to integrate 5G into the core production processes. Their solution installed 5G data transform units (DTUs) in industrial control cabinets to make them collaborate with programmable logic controllers (PLCs). E2E layer 2 networking that integrates 5G LAN and VXLAN was also supported to enable both real-time collaboration between PLCs and E2E connection between PLCs and the supervisory control and data acquisition (SCADA) system in layer 2 network.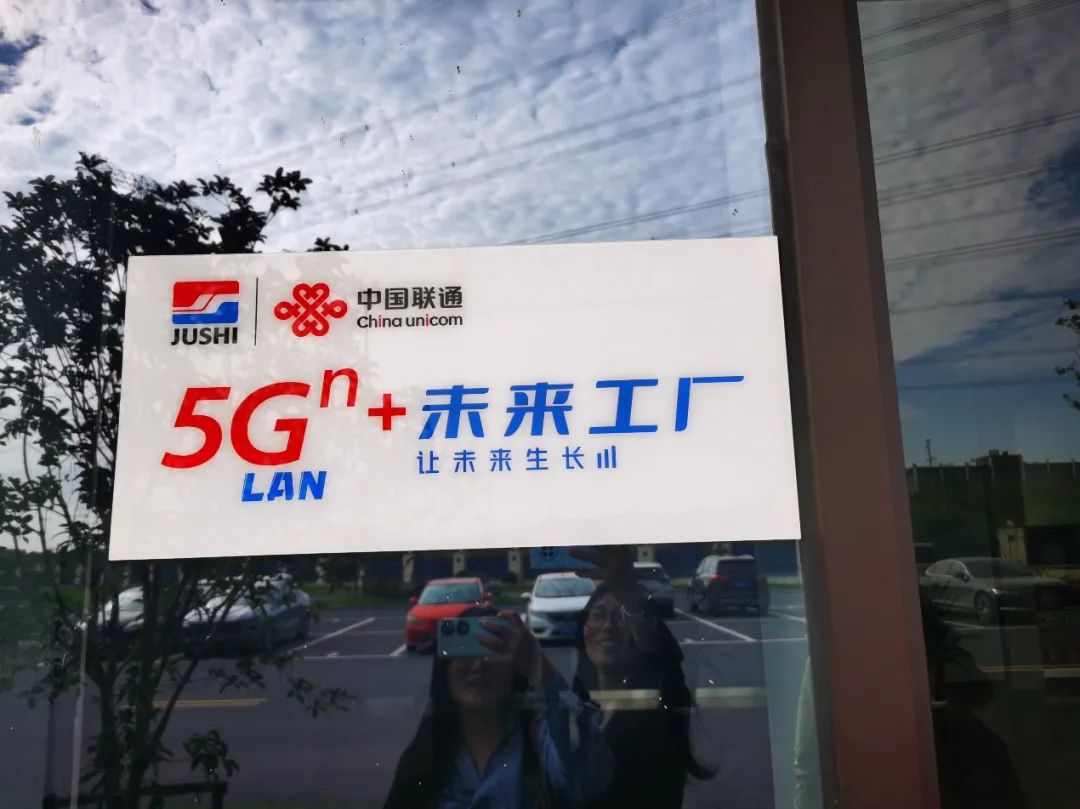 5G LAN networking fails when even a single SMF is faulty. The effect of this issue becomes more and more severe with more deeply integrated 5G and the wide-area 5G LAN networking from single factory to multi-campus. To address this issue, China Unicom and Huawei launched an innovative cross-SMF solution to enhance group reliability. The solution breaks the limits of NE architecture and respectively implements normalization for the control plane and the user plane in group sessions. When an SMF node fails, another available SMF can be selected to re-establish a UE session and automatically restore 5G LAN services. This solution ensures the stable and reliable running of workshops.
At Plant No.5 on China Jushi's smart manufacturing base, we can see industrial robots shuttling around the workshops to load, transport, and upload materials in an orderly manner. With fiberglass automatically lifting up and down in the smart warehouse, most of the processes at this plant are delicately completed by robotic arms. The few on-site workers are mainly responsible for debugging products and machines. We can also see a large screen in the smart control center. It displays dense charts of global data which is tracked and updated in real time. This enables digital and visualized monitoring of the E2E production of different types of fiberglass. Dr. Fan Ji'an, Chief Big Data Scientist at China Unicom, thought very highly of the fully-connected 5G factory during his visit to the base. He reached an agreement with the leaders of China Jushi and the two companies will work together to construct 5G private networks for China Jushi's new factories.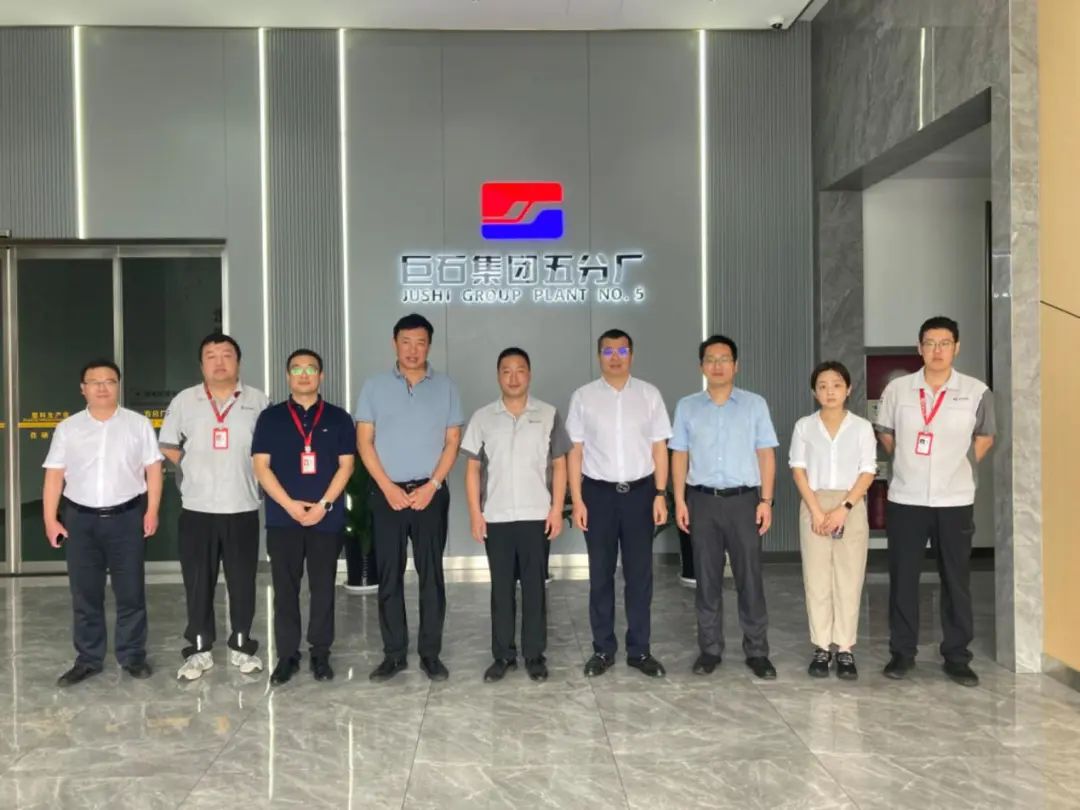 Yu Yadong, Director of China Jushi's Information Technology Center, said that their fully-connected 5G factory will not only focus on the digital and intelligent transformation of itself, but streamline the whole industry chain to build wide-area 5G LAN groups based on China Unicom's unified 5G multi-campus private network solution. This will help them integrate the company's advanced fiberglass production technologies from their headquarters into branches across the world, and promote the development of the fiberglass industry.