Chang'an Automobile partnered with China Unicom and Huawei to build its Yubei Factory, which sets the new standard for 5G green, smart factories.
The Yubei Factory is the production center of Chang'an Automobile's high-end vehicle models and new energy vehicles (NEVs). It is designed to be the enterprise's most intelligent factory, mainly producing pure electric vehicles. The factory is capable of flexible mix-model production, with a takt time of 60 jobs per hour (JPH), that is, one vehicle reaching the end of line every 60 seconds. Upon completion of the factory construction project, Chang'an Automobile will be able to improve its industry layout for NEVs. It will be able to deliver 280,000 NEVs annually and generate an annual output value of over CNY50 billion. The new factory will adopt energy-efficient equipment and low-carbon processes in the pursuit of becoming a green factory. It is expected to reduce carbon dioxide emissions by 2000 tons a year. In addition, the factory aims at having customized production, and wants to implement digital manufacturing processes and apply intelligent technologies to core business scenarios.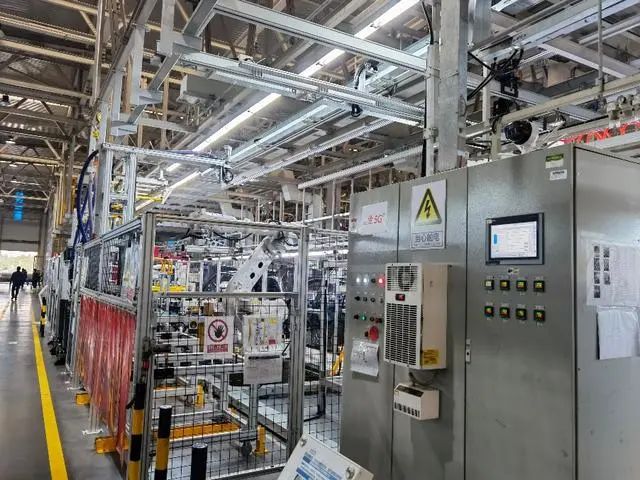 The digital construction solution of Chang'an Automobile's Yubei Factory was developed by the automaker and China Unicom together. The solution is built on the foundation of China Unicom's 5G network, China Unicom's Gewu platform for IoT device management, and Huawei's ROMA platform for full-stack application and data integration. It integrates the resources of Huawei and other excellent information service providers in China to support agile delivery, large-scale customization, production process visibility, and customer engagement in automobile manufacturing. This helps the factory in its shift towards a consumer-to-manufacturer (C2M) business model.
The Yubei Factory is China's first fully connected 5G factory powered by cloud native technologies. The cloud network infrastructure for the factory was constructed by China Unicom. It adopts 5G + IP + industrial PON converged networking and supports 100,000 directly connected devices as well as bidirectional concurrency of a million data points within milliseconds. Over 12,500 devices are connected over the 5G network in the factory's workshops for major processes, including die casting, machining, stamping, welding, painting, final assembly, and battery production. All workstations and devices are networked and intelligent. Millisecond-level bidirectional concurrency is not just applied to common production scenarios like warehousing and logistics, cloud-based electrical inspection, AI-powered quality inspection, digital twins, and automated guided vehicles (AGVs), but also applied for the first time to other scenarios that require high reliability and low latency, including production execution and remote control. As such, the factory has managed to fully integrate 5G, IoT, cloud native, and industrial control technologies.
With support from China Unicom's Automobile Manufacturing Business Unit, Yubei Factory has reshaped the technical architecture of the smart factory, showcasing a digital solution with powerful platforms and abundant microservices. Data and application platforms were built with consistent data and development standards to replace siloed information systems, such as the manufacturing execution system (MES), warehouse management system (WMS), and lean execution system (LES). These conventional systems have been broken down into stand-alone services. Services common to several processes were incorporated into the platforms for quick access, and utilities were accumulated to enable quick response to business changes. The solution provides comprehensive support for business requirements such as delivery, cost control, quality assurance, production safety and security, as well as personnel, equipment, and environment management. It enables Yubei Factory to respond to business changes with extremely high efficiency at low costs, establishing a best practice for building digital, smart factories.