From September 2 to 22, HENGTONG CABLESCOM had a food collection activity in collaboration with the Zaragoza Food Bank, The Cablescom employees have the the opportunity to collaborate. The collected food will be distributed freely among some Care Homes in Zaragoza.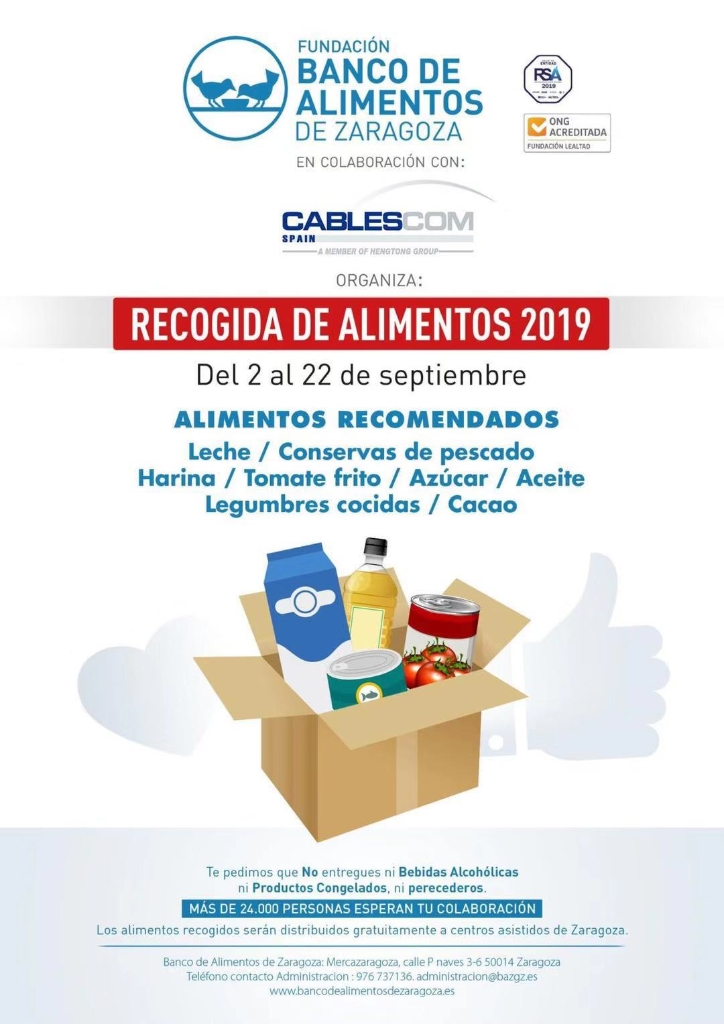 It's an activity very well received by all employees, because everyone can collaborate with a Social Cause. This is implemented with the objective of working for a better work and social environment, they are activities with a lot of impact both in Society and in CABLESCOM employees.
After 20 days of Food Collection Campaign, they have collected 160KG of food . Most of the employees and workers of CABLESCOM have participated as well as most of the Departments. The feedback has been very positive and the Campaign has been very well received. They are very proud of all the employees and Departments for their collaboration and involvement with the activity.
They are looking forward to do a Food Collection Campaign in the future!