The 2019 DATANET opened at the Expo Center in Mexico City from 14th to 16th August. The exhibition provides an excellent platform for enterprises that have entered Mexico market to further develop their business partnerships . As a global leading company in the optical communication industry, Hengtong Group brings diversified high-end products and soulutions, including air-blowing micro-cables, FTTH, optical fibers, FTTX, generic cabling series, transoceanic communications, and ODN, which attracted wide attention and interests.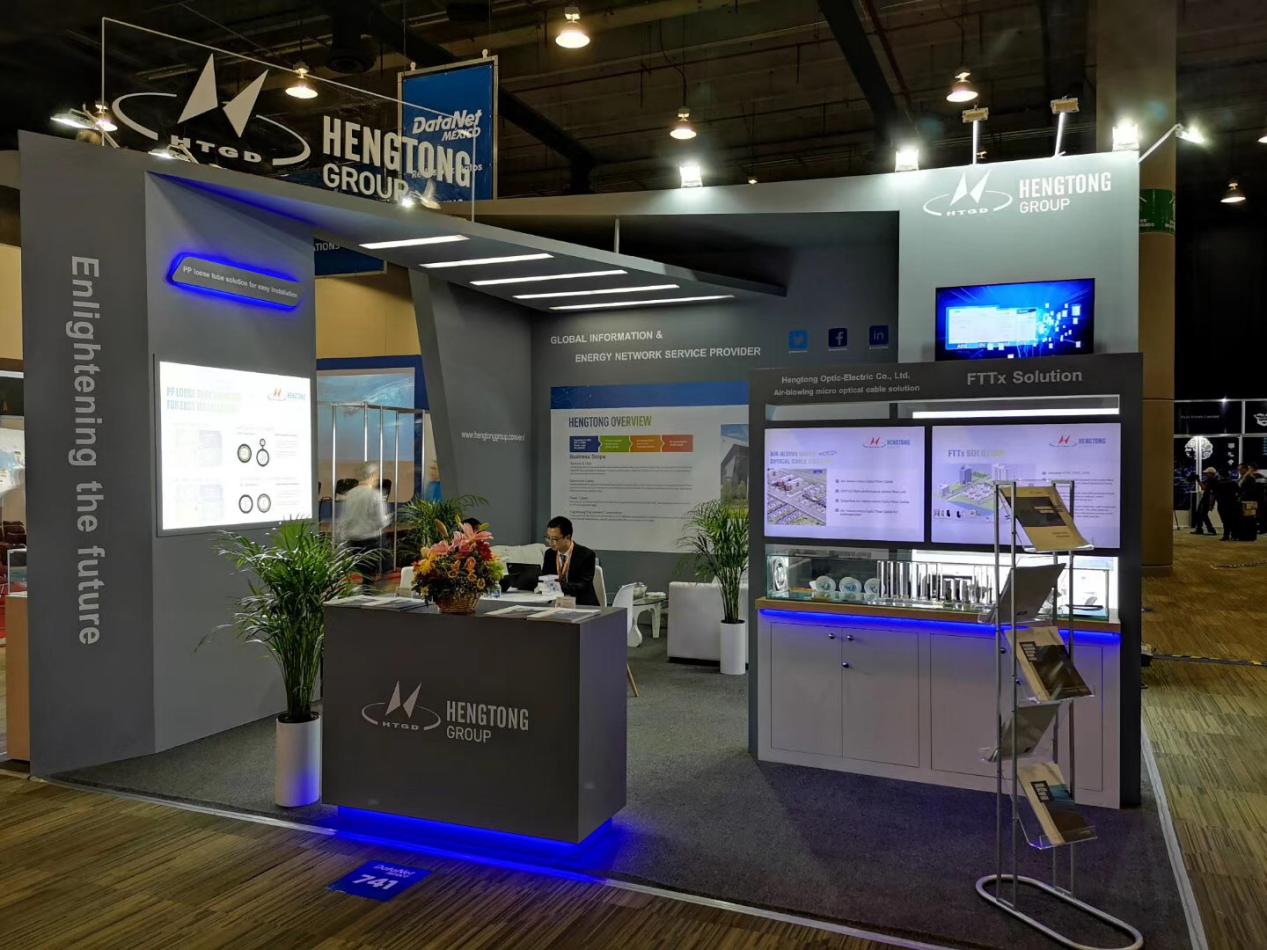 Hengtong Group has developed a series of trans-oceanic communication solutions targeting Mexico submarine optical cable market. Hengtong Group has been actively planning the layout of the marine industry, focusing on technology research and development in the field of marine communications and power transmission. Thanks to the rich experience in submarine optical cable projects supply in Mexico, Chile, Bolivia and other Latin America markets, Hengtong Group has won customers' deep understanding and recognition of Hengtong Group and even the Chinese brand.

With the advent of the 5G era, the demand for broadband data transmission is increasing. Some traditional TV operators are actively deploying FTTH, but the communication operators in Mexico market are tend to find integrated suppliers with FTTH turnkey projects capability than material supplying. At DATANET, Hengtong Group has in-depth exchanges with visiting operators, communication builders and other customers about cooperation modes and business opportunities, which has achieved good results and laid a solid foundation for cooperation in the future.