On April 23-26, 2019, SVIAZ 2019 opened at the ZAO Expocentre Exhibition Center, Moscow. Hengtong brought a number of industry-leading intelligent solutions and cables including air blowing micro-cables, integrated wiring, industrial electrical connection, FTTx, FTTH, transoceanic communication, 400G ultra-low loss optical fiber, wireless communication antenna-fed integrated system, etc., and exchanged the development trends and opportunities of the communication industry.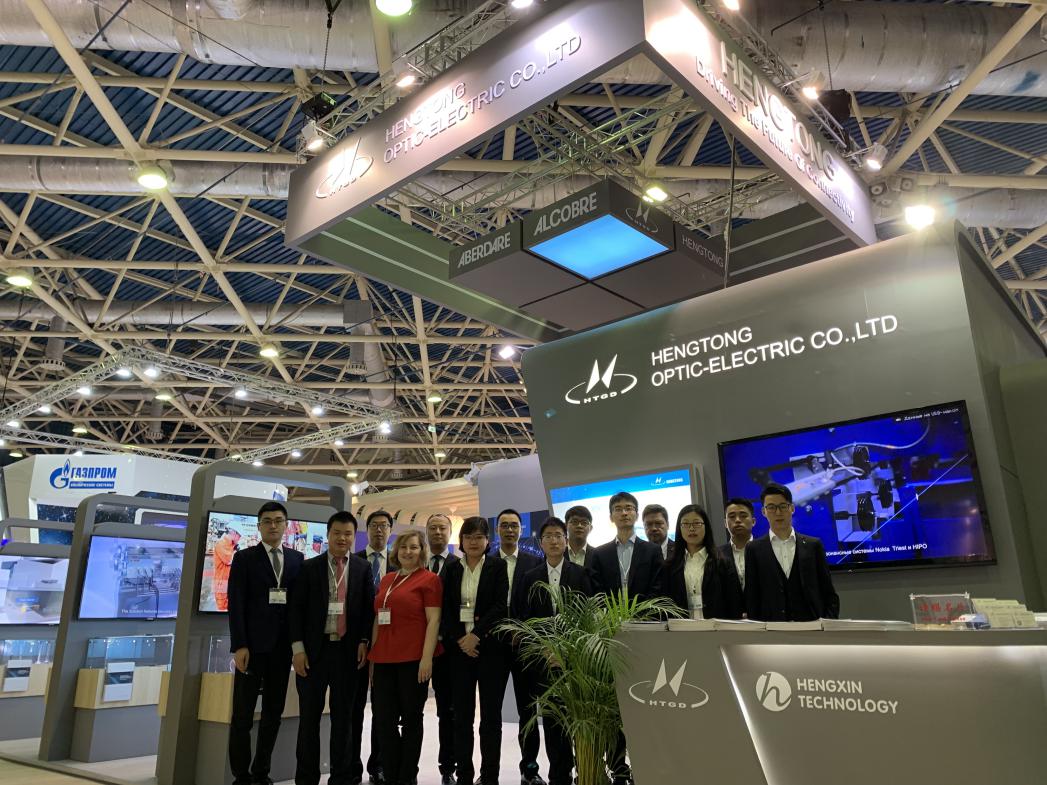 With hot topics including "5G, big data, IoT, AI, Digital Government, AR&VR, Data Centers", SVIAZ 2019 released the latest cutting-edge technologies, which attracted more than 390 top technology companies and leading telecommunications companies from 19 countries, including Germany, China, India, Turkey, the United States, and so on.
As the most professional and largest communication and information technology event in Russia and CIS region, the exhibition provides a stage for the industry to have a more direct understanding of communication products development trend and market demand in Russia and the world. The demand for communication hardware in Russia's IT market is strong. According to the data of exporting to Russia, optical communications and high-tech products have the largest growth rate. As an important partner of the "Belt and Road Initiative", the Russian market has great potential and development prospects.
In the event, Hengtong showed the global industrial layout, the whole industry chain products and solutions and displayed intelligent manufacturing, globalization development, 5G new products, Belt and Road Initiative key projects, which obtained extensive attention.
Leaders from the CCPIT Electronics & information Industry Sub-council and the Service Trade Office of the Jiangsu Commerce Department, made a special visit to Hengtong's exhibition stand.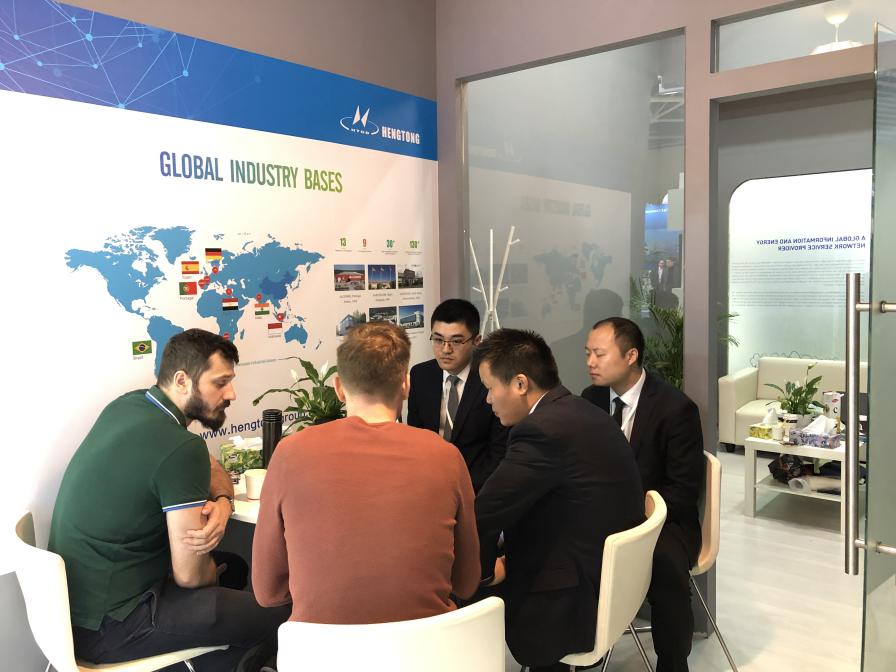 5G will realize commercial implementation in 2019. From 5G antenna to data center, IoT, Hengtong showcased the integration of optical communication and 5G, which described the future application scenario. It is worth mentioning that 5G special optical fiber products are used in large capacity, high-speed communication network, which can support the reliable transmission of 5G signals. By virtue of its years of technical accumulation and practice in the field of communication networks, as well as its unique insights into the future optical communication system, Hengtong has introduced FTTH, FTTX solutions and integrated cabling, rail transit and other solutions to help build the IoT, smart cities. Specially Hengtong also has unique advantages in chips, equipment and optical fiber and cables, providing practical and effective services and technical support for broadband construction at home and abroad and facilitating the connectivity of global energy communications.