As the leaves change color and fall to the ground, they ring in the arrival of autumn, and for many young students, the start of college matriculation season. However, in Guangdong province, China, this is also the start of typhoon season, which inevitably makes things like enrollment and orientation more complicated. Freshman student Wang, who is majoring in artificial intelligence, said that unlike others, he hadn't struggled at all because he had heard about a workaround from a sophomore student. He subscribed to China Unicom Guangdong's 5G campus network service via China's popular WeChat platform in just three simple steps and two days, and it helped him navigate the challenges of matriculation and access various platforms of his university.
China Unicom Guangdong is providing this service for a number of universities in the province, such as South China University of Technology, Guangdong University of Technology, and Guangzhou University.
This service comes with a whopping 155 GB data which is enough for students to access their schools' digital platforms from anywhere in the country without using a VPN. This means they have constant access to more than 200 applications for smart learning and examination, smart campus management, and smart campus services. It also includes a free 12-month subscription to mainstream entertainment video platforms such as Tencent, which will no doubt provide a welcome reprieve between lectures. In addition, the service offers over 2,000 hours of free CPU computing to help students excel in their studies and work on complex assignments like algorithm model training.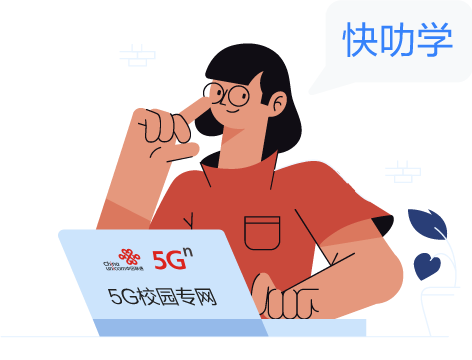 The 5G campus network service was launched in October 2022. It is a collaboration between China Unicom Guangdong and Huawei. Together they aimed to improve user experience, reduce data risks, and simplify the management of campus Wi-Fi.
The 5G campus network uses technologies such as exclusive tunnels, AAA secondary authentication, and network slicing to ensure data security and reliability. It supports independent monitoring, operation, management, and configuration by schools through the self-service platform.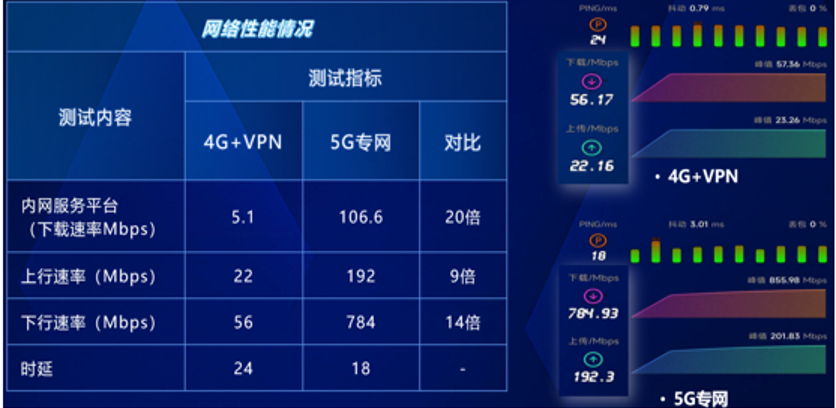 A 5G campus network speed test
Tests show that compared with traditional 4G+VPN access, the 5G campus network improves the downlink rate by a factor of 20 and the uplink rate on the public network by a factor of 10, while also greatly reducing the latency. These improvements not only enable fast access to online courses and knowledge libraries, but also facilitate ultra-high-definition interactive teaching such as VR illustration and holographic classroom.
Pan Guixin, Chief Innovation Officer at China Unicom Guangdong, was proud to share that the 5G campus network service has won the 5G Industry Challenge Award at the Asia Mobile Awards 2023 in June, and that it is also receiving widespread acclaim that from industry professionals. In the near future, Guangdong Province will build 10 5G smart education model zones and develop 50 related applications as part of its efforts to build 5G-based education infrastructure and drive digital education transformation.
Ma Liang, Vice President of Huawei Cloud Core Network, said, "We worked with China Unicom to develop 5GCtoB cloud to power a mobile VPN-based 5G private network. This solution supports 4G/5G access from anywhere in the country. Aside from education-exclusive access, this solution can also provide big data coverage in 11 cities looking to build a 5G government extranet, and it can also be applied to large and medium-sized manufacturing facilities in cities such as Foshan and Shunde."
This project was a great success, and it has benefited many people. School days are no longer being affected by the weather, and with this powerful 5G campus network service, learning is easier than ever, and students can find a much better balance between their studies and entertainment.
China Unicom Guangdong and Huawei will continue to provide high-quality network products to support the digitalization of various industries.