A truck loaded with optical cables from Hengtong Optic-Electric arrived in Enshi Tujia & Miao Autonomous Prefecture of Hubei Province on July 31. These supplies, having bumped along for 2 days, will be used to reinforce the flood relief-related communications in Enshi.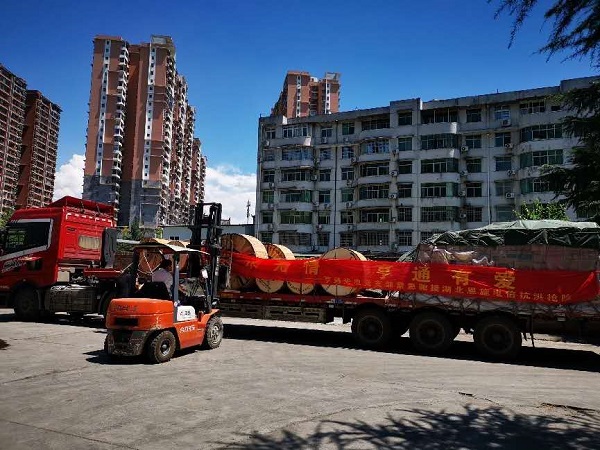 Due to intense and extensive rainfall over the past many days, Hubei Province is suffering from severe flood disaster. With a large part of the urban area deluged, Enshi, an ethic minority autonomous prefecture under the jurisdiction of Hubei, is among the most seriously affected areas. Some places with telecommunication facilities are being submerged by waters up to several meters deep, which has almost crippled the daily traffic and communications of the local people.
As a long-term partner of Hubei Telecom and as always, Hengtong stands together with its customer in the face of difficulties. With an all-out effort to help Enshi Telecom ensure sufficient communication supplies, Hengtong worked around the clock and successfully delivered the cables for the disaster relief and hopefully post-disaster reconstruction as well.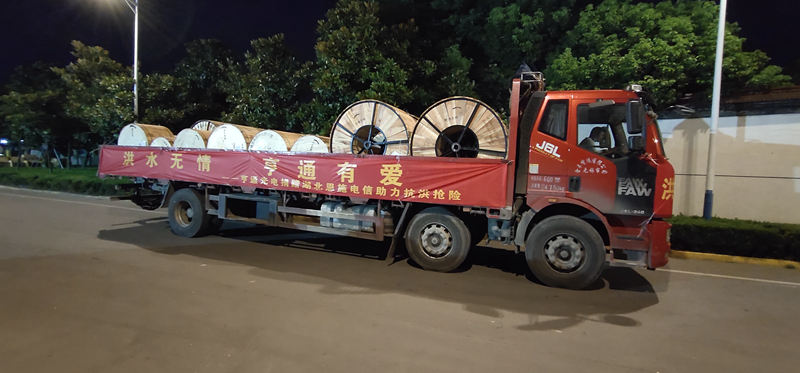 Not only in Hubei Province, but also in a wider range of areas has the heavy rainfall caused many disasters and damages so far this year. Hengtong is shoring up the flood-resisting work in many areas and in many ways.
On July 15 and 16, 1,000 kilometers of communications materials arrived at the flood-fighting forefront in Jiangxi Province in two batches, and throughout this year's prolonged rainy season, Hengtong was reinforcing its self-developed "Water Ecology Sensing Network" to make sure that the water of the Taihu Lake would be checked at its height. In so doing, Hengtong expects to channel its concerns, bit by bit, to the communities in need and compose big contributions at length for the society.