Cui Genliang, founder and chairman of China's cable giant Hengtong Group, was awarded the title of Role Models of Dedication in recognition of his outstanding contribution to China's economic and social progress. The awarding ceremony was held at the Great Hall of the People in Beijing, capital of China, Sept. 25, 2019.
Chinese President Xi Jinping expressed warm congratulations and sincere greetings to role models receiving awards.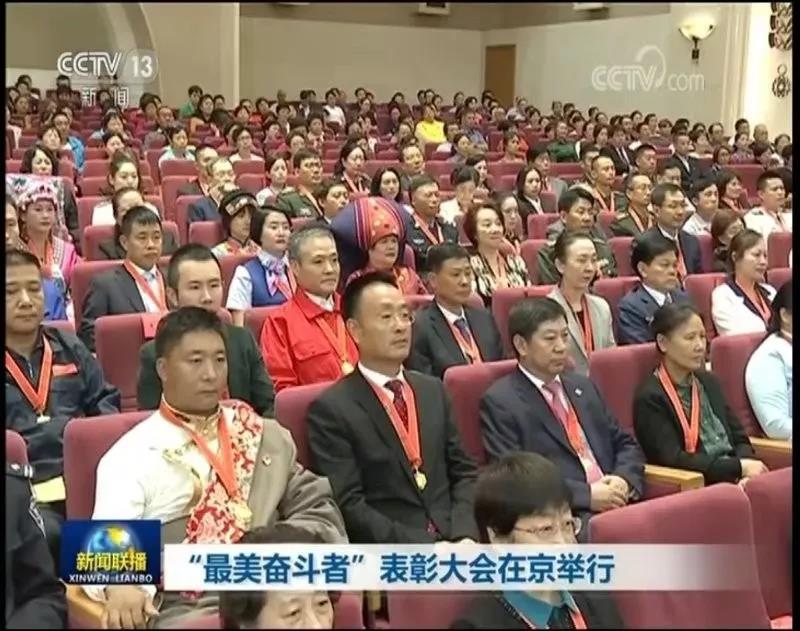 Xi underscored the importance of honoring the heroes and role models as the 70th anniversary of the founding of the People's Republic of China is being celebrated.
The President made the remark in his instructions read out by a senior official at the ceremony.
The Role Models of Dedication is an award for those who dedicated their wisdom, blood, sweat and sometimes even their lives to pursuing the country's prosperity, national rejuvenation and better lives for the people.
A total of 278 individuals and 22 groups were awarded the title. Some of them made speeches at the event.
Hengtong Group, headquartered in Suzhou, China, is a leading cable manufacturer and provider of engineering services. Since 1991, Hengtong, under the leadership of Chairman Cui, has been dedicated to making a better world through diverse businesses that today span optic communication, power transmission, submarine communication engineering , big data and internet security, and more.
With unremitting pursuit of innovation, Hengtong brings ideas and products to its customers to improve energy and communications infrastructure around the world. The company offers high-quality solutions for its customers and strengthens their long-term competitiveness by combining material expertise with technological know-how.
With approximately 20,000 employees worldwide, Hengtong holds a leading position in its global sales markets. The company has 10 successful manufacturing bases in Europe, South America, South Africa, South Asia, and Southeast Asia, demonstrating the true global reach.