On March 11, Huadian Wenqiang Platform, a self-propelled offshore wind power platform successfully set sail to Zhanjiang, Guangdong Province to carry out offshore wind power project construction. It was invested by Hengtong Lande and marked Hengtong a significant improvement in the offshore wind power market.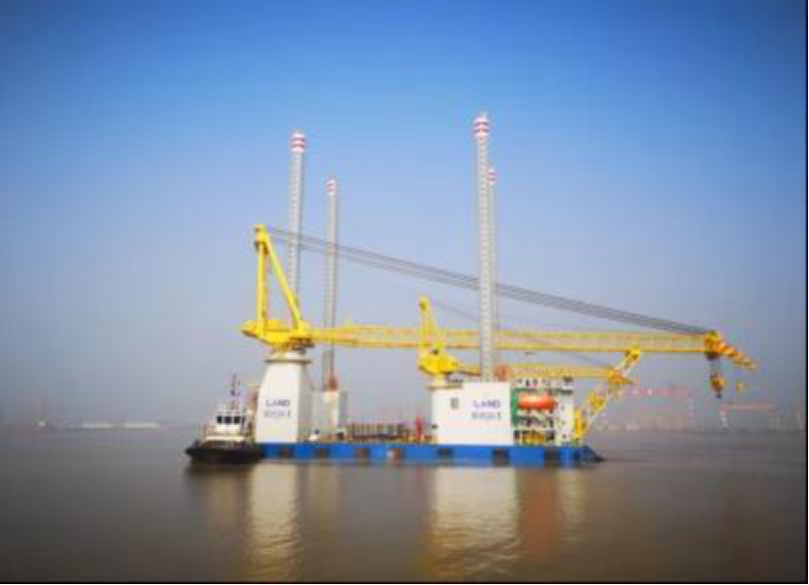 Huadian Wenqiang Platform was constructed in January 2018 and delivered successfully on February 15, 2019. The platform with four pile legs, is 120 meters in full length, 78 meters in type length, and 38 meters in type width. It is a Non-autonomous but self-propelled wind power platform, equipped with a 600t winding pile type full slewing crane on the fore place with a maximum height of 110m, which can be used to install 6MW fans; and a 100t auxiliary crane on the left port stern working with the main crane to lift the whole impellers or other turning over and maintaining work. The pile legs are of 80 meters in height, which ensures that it works under the water depth of 40 meters. It basically meets the demand of wind farm in the coastal and shallow water in china.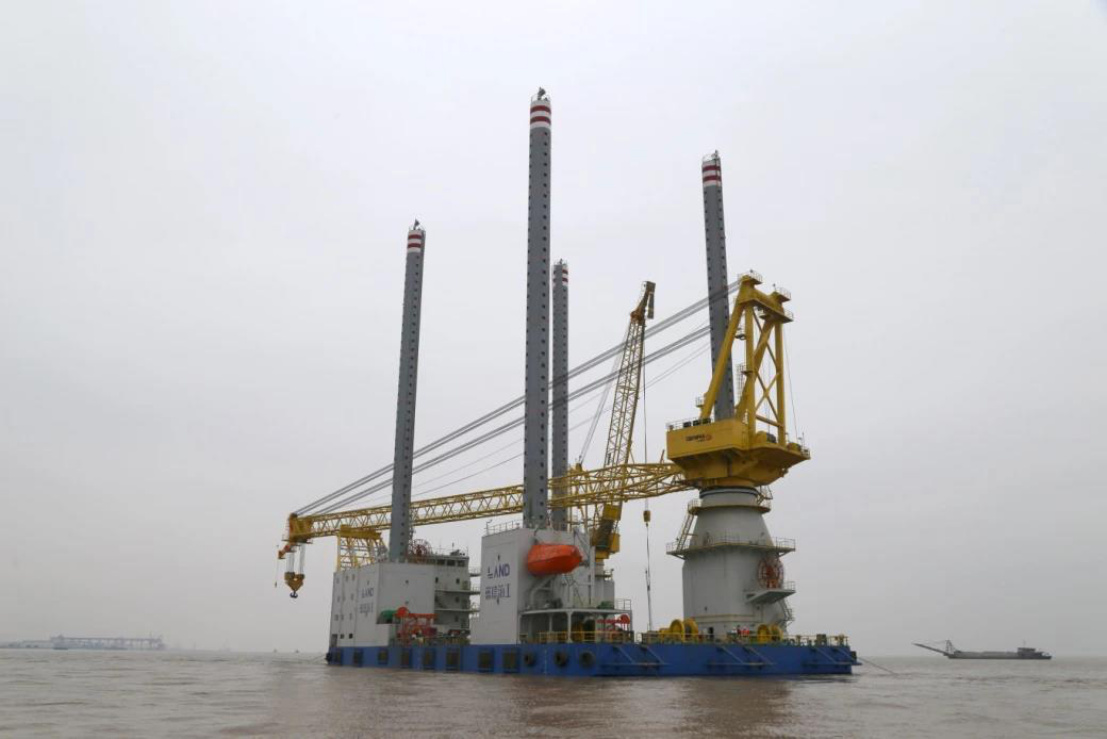 It also performs well with the advantages of high efficiency, energy saving, reasonable design, advanced configuration and cost effectiveness.
In the future, Hengtong will strengthen the extension of the industrial chain gradually, and strive to serve the offshore engineering market.