Situated in China's east coast, Fuzhou is endowed with breathtaking scenery and mild climate. Recently, China Unicom Fuzhou's 5G enablement of the local textile industry was featured in a series of media coverage, showcasing the company's effort in helping Fujian Jinyuan Textile Co., Ltd. build a new benchmark 5G smart factory.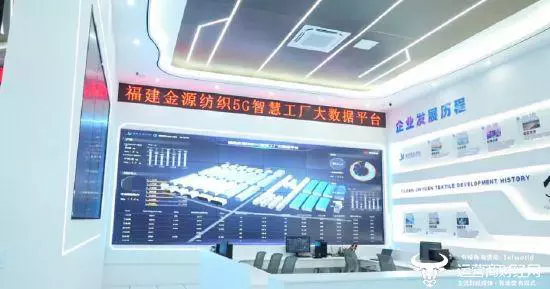 (Big data platform in Jinyuan Textile's 5G smart factory)
Since its founding in 1999, Fujian Jinyuan Textile Co., Ltd. has evolved from a small start-up to a large textile enterprise boasting eight advanced production lines and an annual production capacity of over 100,000 tons of finished yarn. It is also the first textile enterprise in Fujian with a production scale exceeding 600,000 spindles.
Since 2017, Jinyuan Textile has been investing heavily in equipment reconstruction and upgrade. This long-term investment brings visible economic benefits to the enterprise and bolstered its confidence in digital transformation and upgrade.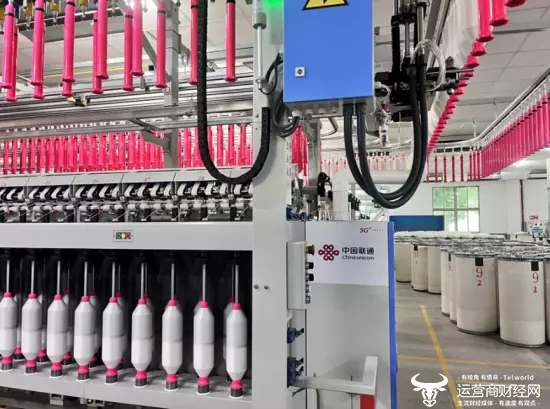 (Jinyuan Textile's 5G smart factory)
In 2022, Jinyuan Textile, with the help of China Unicom Fuzhou, started the 5G smart factory construction. In doing so, the company became one of the first enterprises in the Changle textile industry to apply a 5G+Industrial Internet framework.
In 2023, after the benchmark project in the textile industry, China Unicom further promoted 5G+Industrial Internet among other members of the Jinlun Textile Alliance. Based on China Unicom's 5G unified multi-campus private network, 5G applications have been successfully deployed for a dozen or so enterprises, including Jinlun Fiber, Changyuan Textile, Xinhuayuan Textile, Jinyuan Textile, and Huachun Colored Spinning. The solution provides unified planning, O&M, innovation, and access of multi-campus private networks, so that enterprises of the alliance can share data, quickly implement production visualization, production linkage, and smart logistics. This helps form a positive cycle of enterprise transformation and upgrade within the alliance.
The project was widely appreciated due to its innovation and practical value, and won the top prize in the 5G+Advanced Manufacturing category in the 6th "Bloom Cup" 5G Application Competition.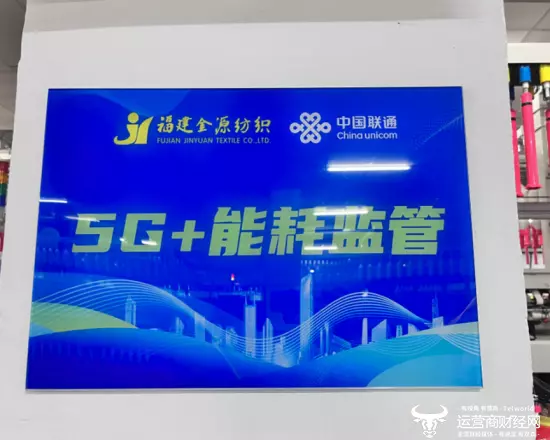 (Jinyuan Textile's 5G smart factory)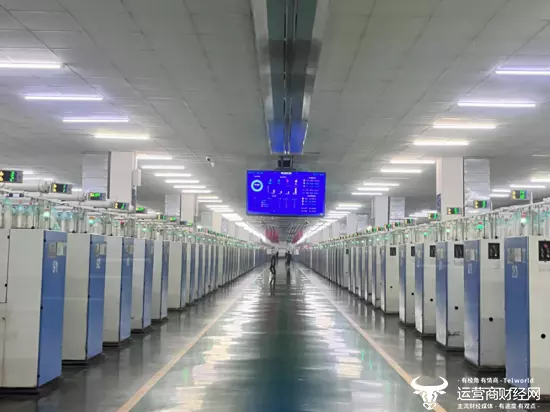 (Data dashboard in the Jinyuan Textile's 5G smart factory)
In recent years, China Unicom Fuzhou has been actively accelerating the deployment of new infrastructure for 5G+Industrial Internet and building the brand of industrial Internet solutions. The series of 5G smart factory projects in Fujian Province demonstrate the company's commitment the in-depth integration of the next-generation information technology and manufacturing elements, industry chains, and value chains.
The construction of "5G+Smart Factory" is but an example of China Unicom Fuzhou's deep involvement in industrial development. With its local roots, China Unicom Fuzhou has provided high-quality network services for a number of enterprises across Fujian. In the future, China Unicom Fuzhou will continue to forge ahead in digital economy and promote the application of 5G technologies in various industries based on the strategy of "connection, computing, big data, application, and security".