During the 31st PT Expo China, the 5G-Advanced Core Industry Forum — hosted by China Academy of Information and Communications Technology (CAICT) and co-hosted by Huawei — was successfully held at the China National Convention Center on June 5 in Beijing. This forum brought together leaders and experts from communications industry organizations, operators, industry customers, and ecosystem partners to discuss the objectives and standards evolution direction of the 5G-Advanced Core. They also discussed how to optimize the core network to address the new requirements of industry development and service innovation, and shared relevant innovation achievements.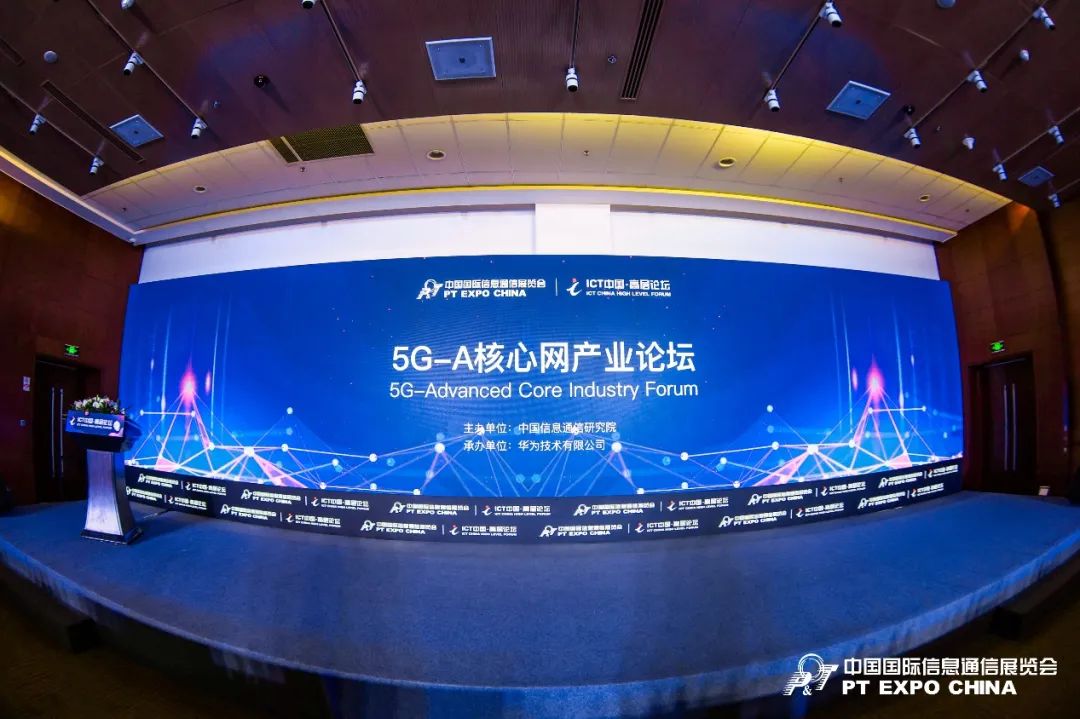 The forum was hosted by Xu Heyuan, Chief Expert of CAICT.
As 5G networks are gaining momentum, the entire industry has made fruitful achievements in digital transformation and also found more new requirements in the commercial use of 5G. Along with the process, new services and scenarios keep emerging. This in turn, stimulates the continuous evolution of standards, technologies, applications, and ecosystems, ushering in the era of 5G-Advanced. As a crucial sector of the 5G-Advanced network, the 5G-Advanced Core needs to continuously evolve in terms of network architecture and connectivity capabilities to meet the increasing service requirements.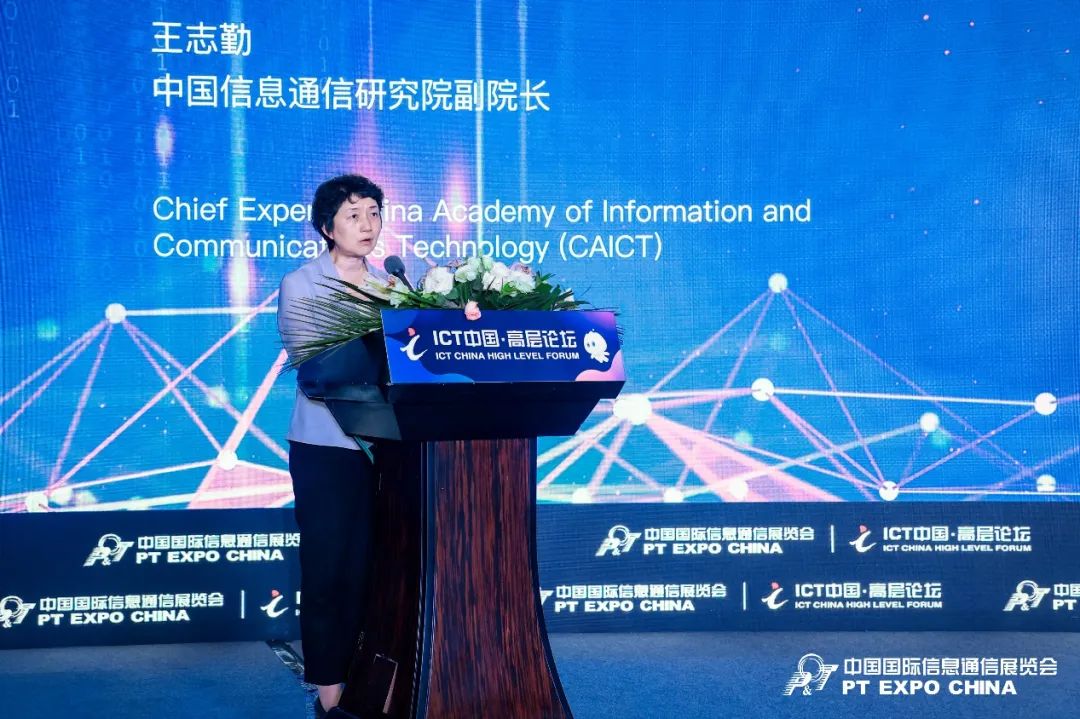 Wang Zhiqin, Vice President of CAICT, delivered an opening speech to the forum. As she noted, 5G construction is in full swing across China; and more new applications pose higher requirements on 5G network capabilities and quality. 5G-Advanced comes into being under this context. As the hub of a mobile communications network, the core network in the 5G-Advanced era also needs to be upgraded — including optimizing software and hardware platforms, upgrading telecom cloud platforms, and providing digital and intelligent capabilities of autonomous networks — at an accelerated speed to adapt to market requirements and changes. She called for joint efforts to fast-track the development of 5G-Advanced, so as to accelerate the adoption of 5G-Advanced technologies into diverse industries and expedite the journey to a digital China.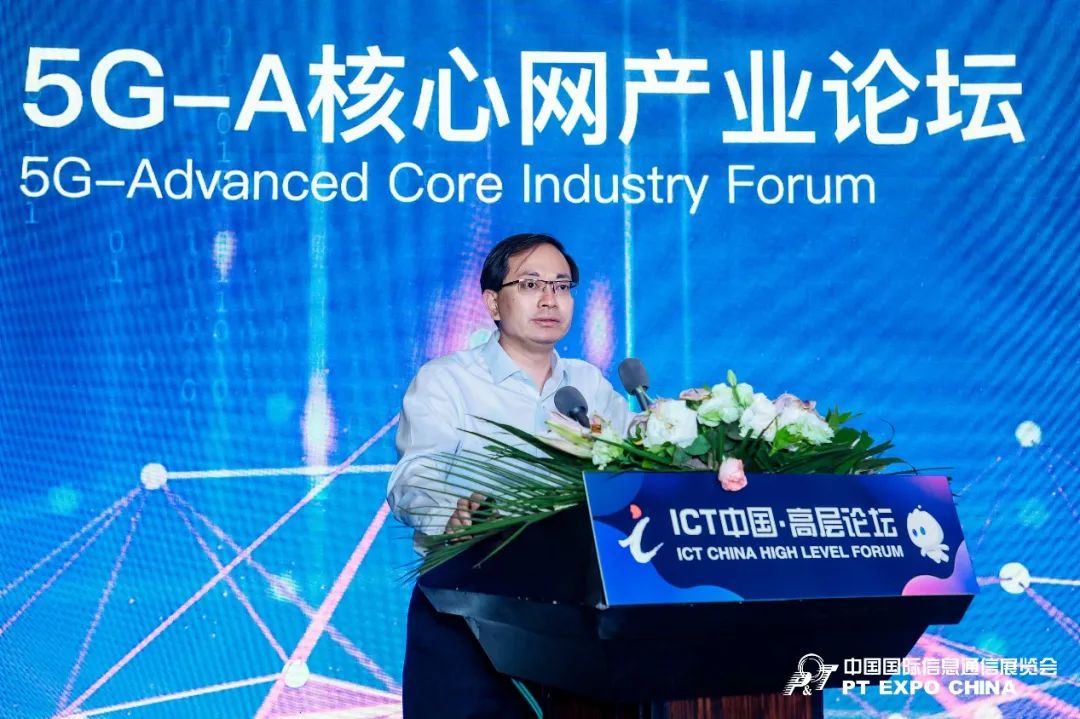 Fu Zhiren, Vice President of China Telecom Research Institute, delivered a speech entitled "5G-Advanced Enables 5G Business Success with the Help of Continuous Innovation for Cloud-Network Synergy". As Fu stated, while 5G commercial use goes up a gear, immersive experience, intelligence, and ubiquitous connectivity are on the rise. This calls for a highly secure, reliable, and stable 5G-Advanced Core, so as to enable the development of all services.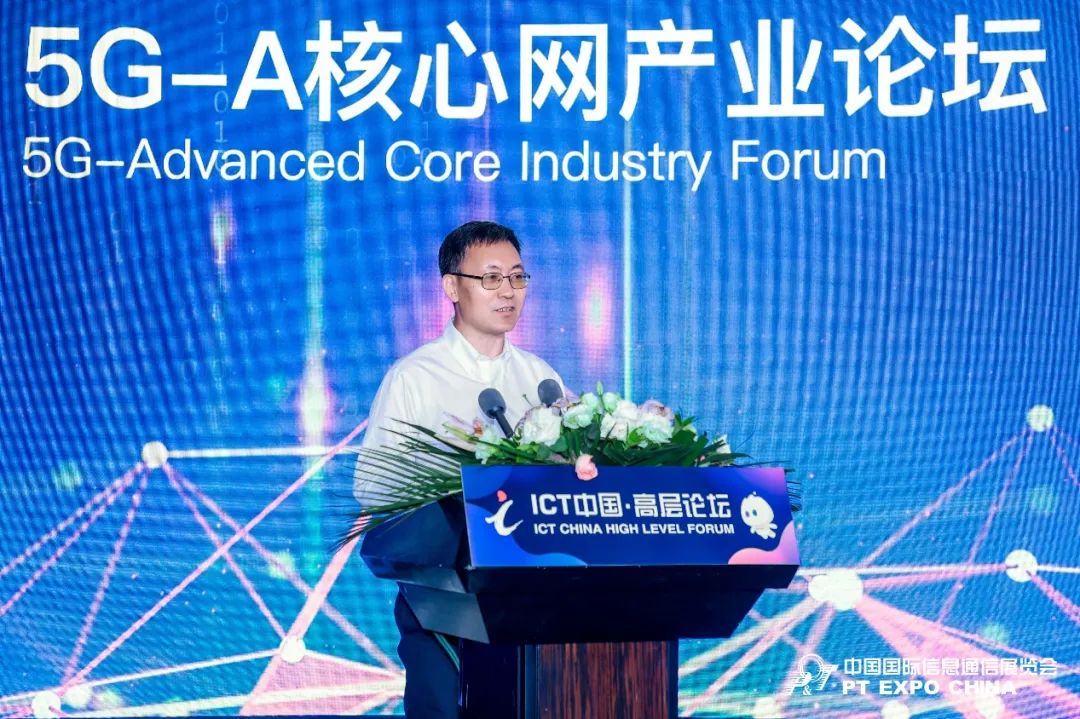 Tang Xiongyan, Vice President of China Unicom Research Institute, delivered a speech under the theme "China Unicom's CUBE-Net 3.0 Fuels the Development of the 5G-Advanced Core, Helping Build a Next-Generation Digital Infrastructure". According to Tang, China Unicom's CUBE-Net 3.0 Network Innovation System — built based on 5G — is looking to position 5G-Advanced as a stepping stone along the path to 6G. It utilizes new connectivity with CT enhancements, new IT-native capabilities, and convergent, innovative systems to develop core networks, helping build a next-generation digital infrastructure.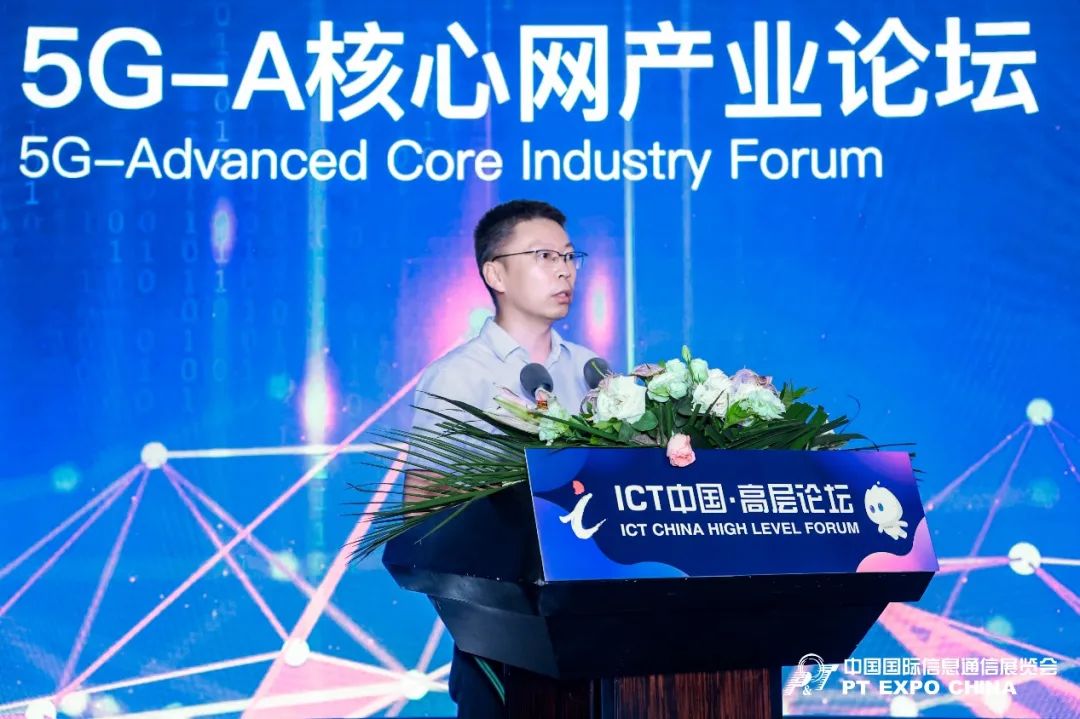 Zhang Hao, Director of Network and IT Technology Research Department in China Mobile Research Institute, delivered a speech entitled "Network Technology Development and Use Cases of 5G-Advanced". As Zhang said, China Mobile leads the way in the technological innovation for 5G-Advanced, continuously enhancing new capabilities, expanding business boundaries, and rolling out novel services.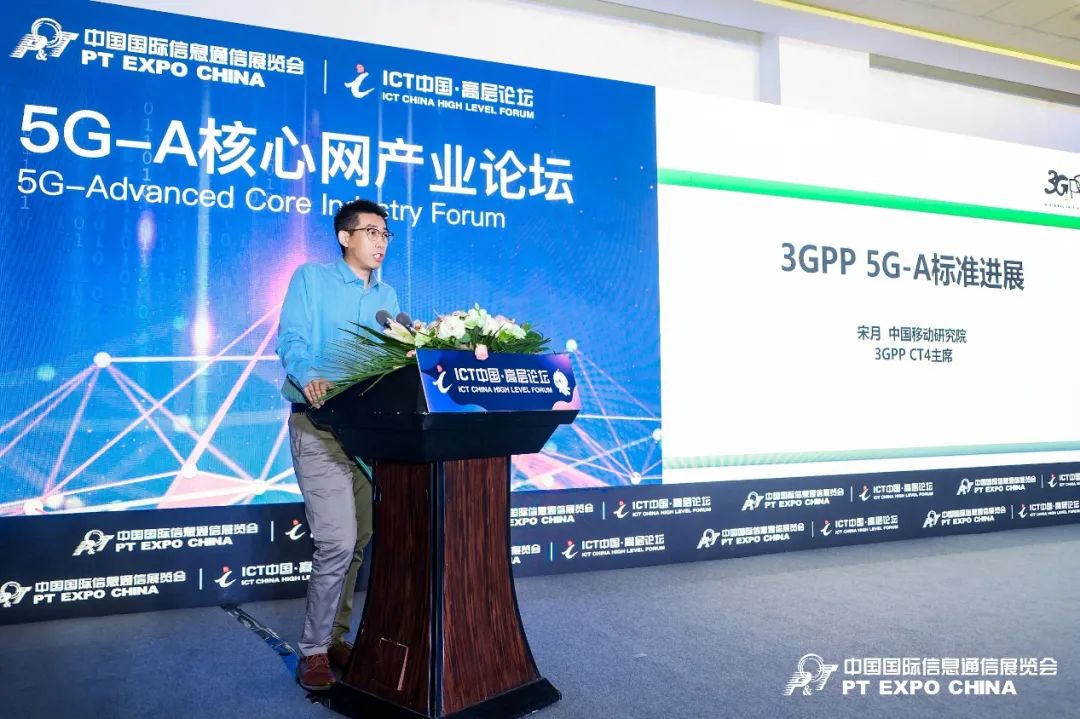 Song Yue, chairman of 3GPP CT4, introduced the progress of 3GPP 5G-Advanced standards. As he noted, 3GPP Rel-18 defined key topics of 5G-Advanced, including support for new services such as XR and New Calling, network capability enhancement with industrial interconnection, multi-service steering, and low-latency high-precision positioning, as well as technologies like edge computing, multicast and broadcast, network intelligence, RedCap, and satellite access. In Rel-19, relevant topics involve Integrated Sensing and Communication (ISAC), Ambient IoT (A-IoT), and XR. Against this backdrop, 5G-Advanced paves the way for the evolution from 5G to 6G.
Leo Ma, Vice President of Huawei Cloud Core Network Product Line, delivered a speech entitled "5.5G Core Fuels New Services". In his speech, Leo mentioned that based on multi-mode connections and fully meshed networking, and by means of intelligent management of topologies, experiences, and services, the 5.5G Core will enable new video, new connectivity, and new calling services, fueling the digital transformation of numerous services.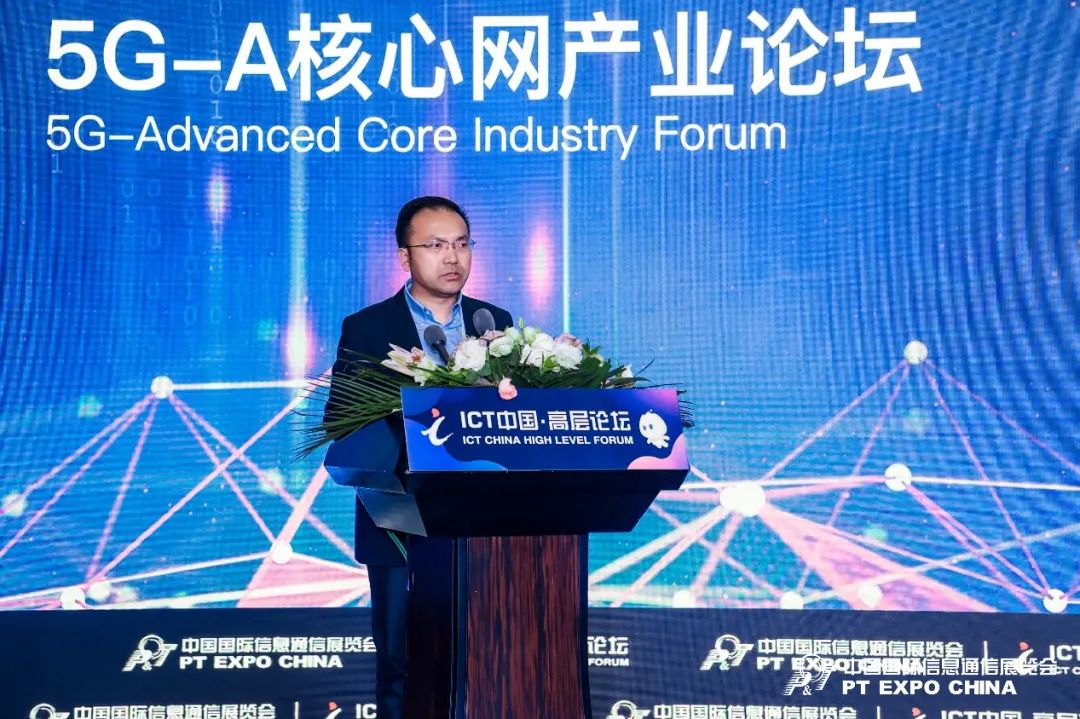 Jimmy Gu, Vice President of Schneider Global Supply Chain Performance and Digitalization in China, presented the use cases and prospects of intelligent, flexible manufacturing in 5G and 5.5G. As he stated, Schneider has achieved the desired results in 5G-based flexible manufacturing and smart factories. It will further unlock the power of 5G and 5.5G in factory production networks and industrial control.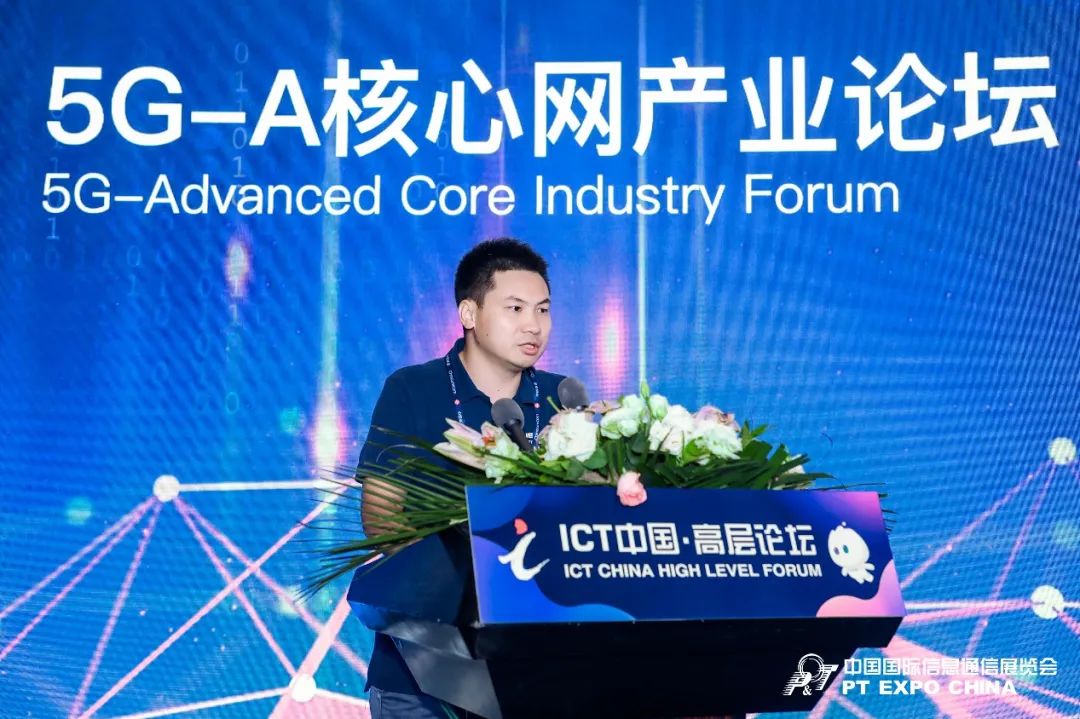 Zeng Wenda, Chief Architect of Autonomous Driving at Neolix, delivered a speech under the theme "5G-Advanced Boosts IoV Development". Zeng said that they tap 5G-Advanced to build a cloud-edge-device system to realize L4 automatic closed-loop data management and remotely monitor AI-relevant 'long-tail' issues, and in doing so turbocharge the development of IoV.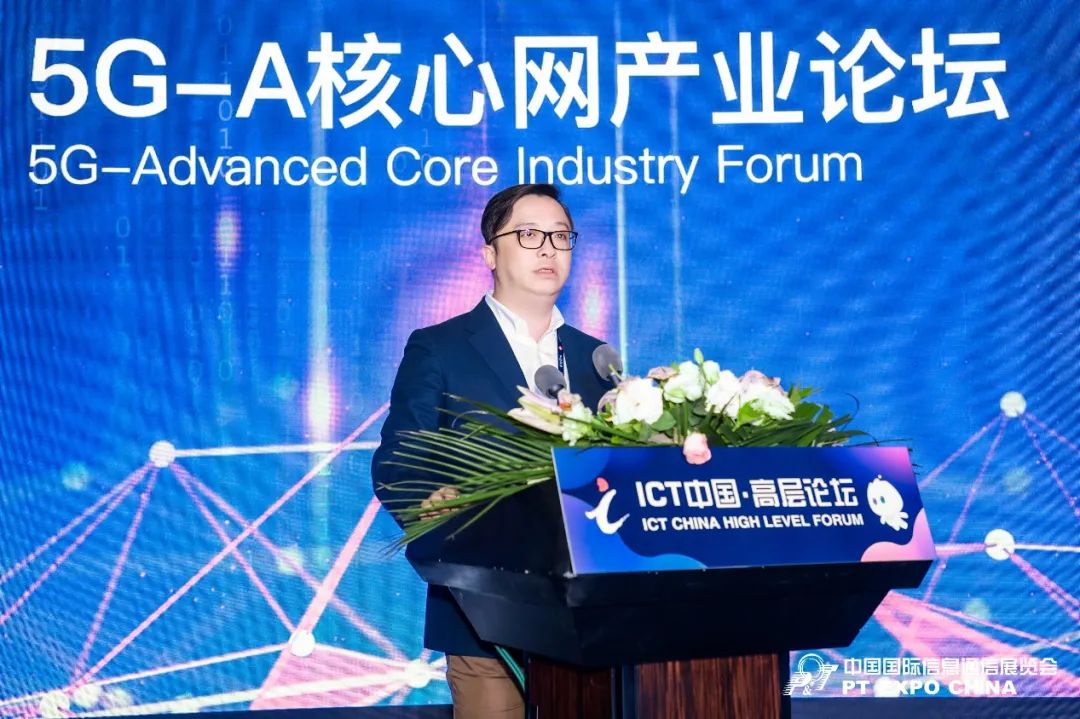 Ma Tao, General Manager of TD Tech in China, delivered a speech entitled "Cellular IoT Together with 5G-Advanced Core Open Up Massive IoT Opportunities". According to him, cellular IoT — with technologies such as RedCap and Ambient IoT (A-IoT) and underpinned by the underlying technologies of 5G-Advanced — will reduce the carbon footprint of connections, and make them more efficient, smarter, and more secure, paving the way for the rapid growth of IoT connections.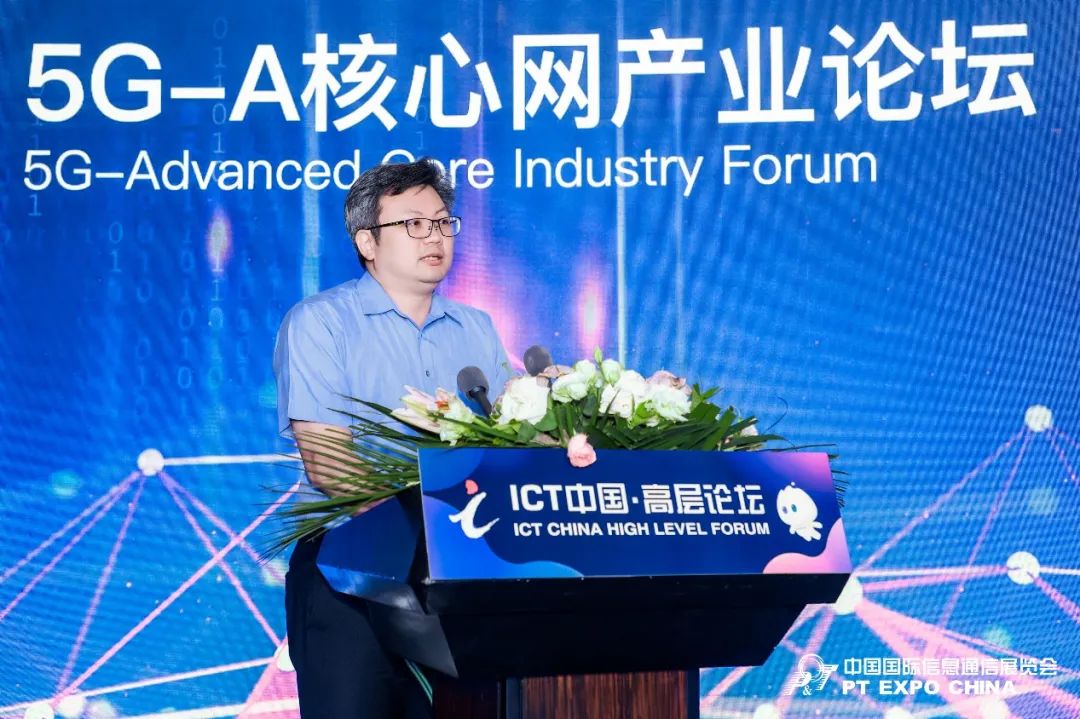 Hu Zhengzhong, General Manager of 3D Business Department at SmartSuperV, unveiled how 5G-Advanced uplifts glasses-free 3D. He said that as glasses-free 3D and the multi-view technologies develop exponentially, the demand inevitably surges for faster transmission and higher resolution display, driving the transition from 5G to 5G-Advanced.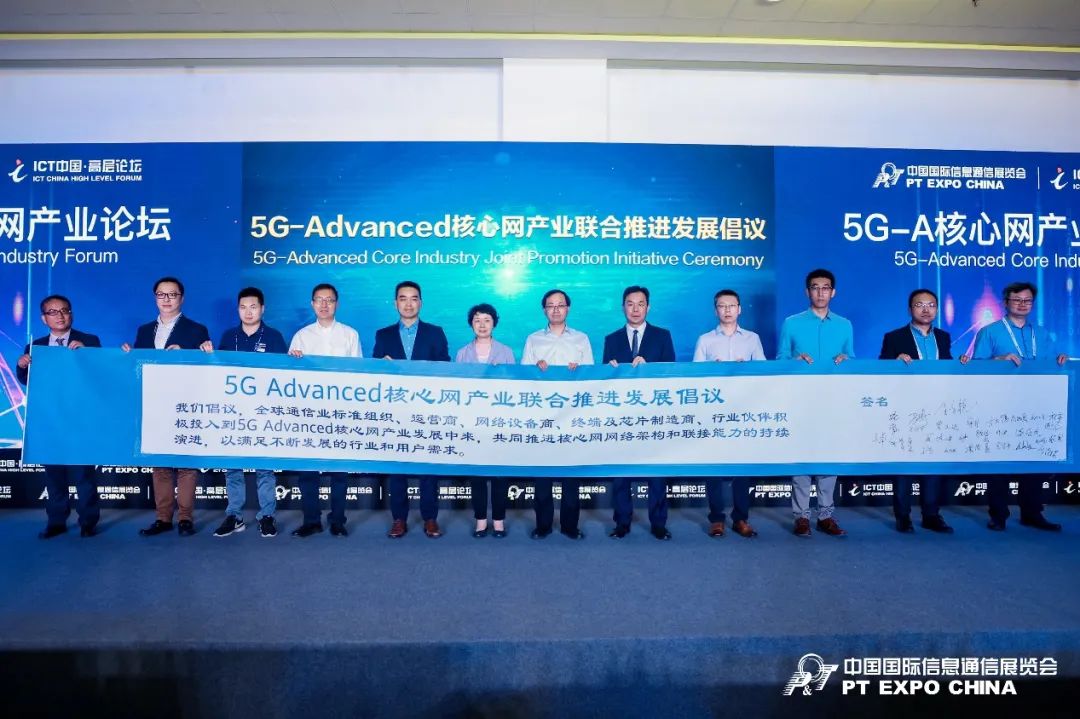 At the Forum, a 5G-Advanced Core promotion initiative was launched by Huawei, together with industry partners, including CAICT, 3GPP, China Mobile, China Telecom, China Unicom, Schneider, Neolix, TD Tech, and SmartSuperV.
The initiative calls on all communications standards organizations, operators, network equipment vendors, terminal and chip manufacturers, and other industry stakeholders over the world to think, innovate, and grow together. In this way, we can jointly push forward the evolution of the core network architecture and connectivity, promote the sustainable development of the 5G-Advanced Core industry, and create better value for both individuals and industries.
Intelligent and converged, 5G-Advanced is positioned to enable all services. It is believed that through joint efforts, the 5G-Advanced Core will be developed at a well-planned pace, further unleashing the value of 5G and accelerating the move towards an intelligent world.