InnoLight Technology Ltd, a global manufacturer of high-speed optical transceivers, will validate performance of its new pluggable coherent optics range in Booth #4115 at OFC 2023. The company will demonstrate the full capabilities of its CFP2 and QSFP-DD based 400G ZR(+) modules including full interoperability and data integrity with live 400Gb traffic using VIAVI ONT 800G Flex DCO test equipment.
A VIAVI ONT-800 platform module, the ONT 800G Flex DCO is a fully-integrated test product for pluggable digital coherent module development, validation and integration of 400G CFP2-DCO and 400G QSFP-DD transponders, including 400ZR and 400ZR+. Designed to meet power &cooling requirements for 400G optics, the ONT 800G Flex DCO supports applications such as dynamic skew, advanced error analysis and FEC stress tests.
"InnoLight has been researching and developing coherent products for more than three years and we are happy to announce they have officially entered the international market," said Osa Mok, Chief Marketing Officer of InnoLight. "Our coherent products enable applications such as 5G Backhaul, Edge Networks, Metro and DCI interconnection. VIAVI testing solutions effectively help us to verify the module capabilities and improve product quality."
InnoLight 400G ZR(+) QSFP-DD coherent transceivers adopt low-power DSP and silicon photonics integration technology. Fully-compliant with QSFP-DD MSA, CMIS and OIF OpenZRplus standards, these transceivers can reach distances of 500km. The company's CFP2 coherent transceivers are designed based on powerful probabilistic shaping modulation technology and SDFEC soft decision forward error correction codec, which effectively improves OSNR tolerance and error correction capability. These products include 100G, 200G, 300G and 400G modes with optional TOF. Currently, system transmission distances in excess of 1000km can be achieved.
"VIAVI has been working with industry leaders to prove out coherent technology, and we are seeing a resulting increase in adoption from access networks to data centers," said Tom Fawcett, Senior Vice President and General Manager, Lab and Production, VIAVI. "We are delighted to support Innolight at OFC, using our advanced applications to help them develop and validate their new transceivers."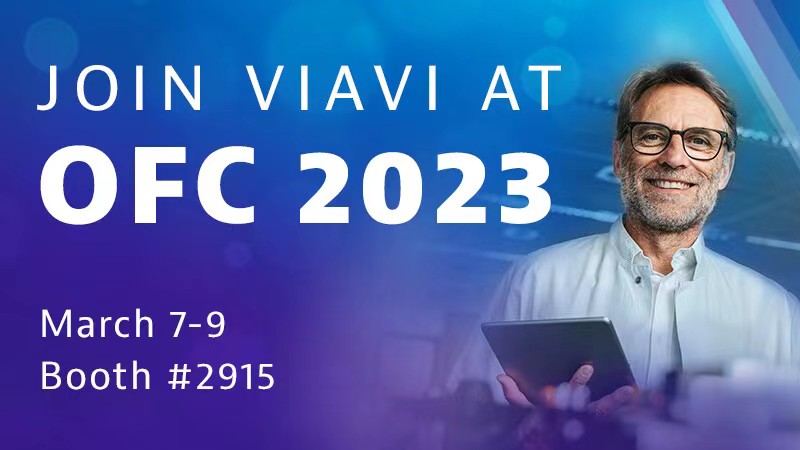 OFC attendees can visit InnoLight in booth #4115 and VIAVI in booth #2915