During the 31st PT Expo China, the New Calling Industry Development Forum — hosted by China Academy of Information and Communications Technology (CAICT) and China Association of Communications Enterprises (CACE), and co-hosted by Huawei — was successfully held at the China National Convention Center on June 4 in Beijing. This forum brought together leading operators, standards organizations, device suppliers, terminal vendors, and other partners to discuss the development direction, business, and ecosystem of New Calling, and jointly promote the prosperity of the New Calling industry.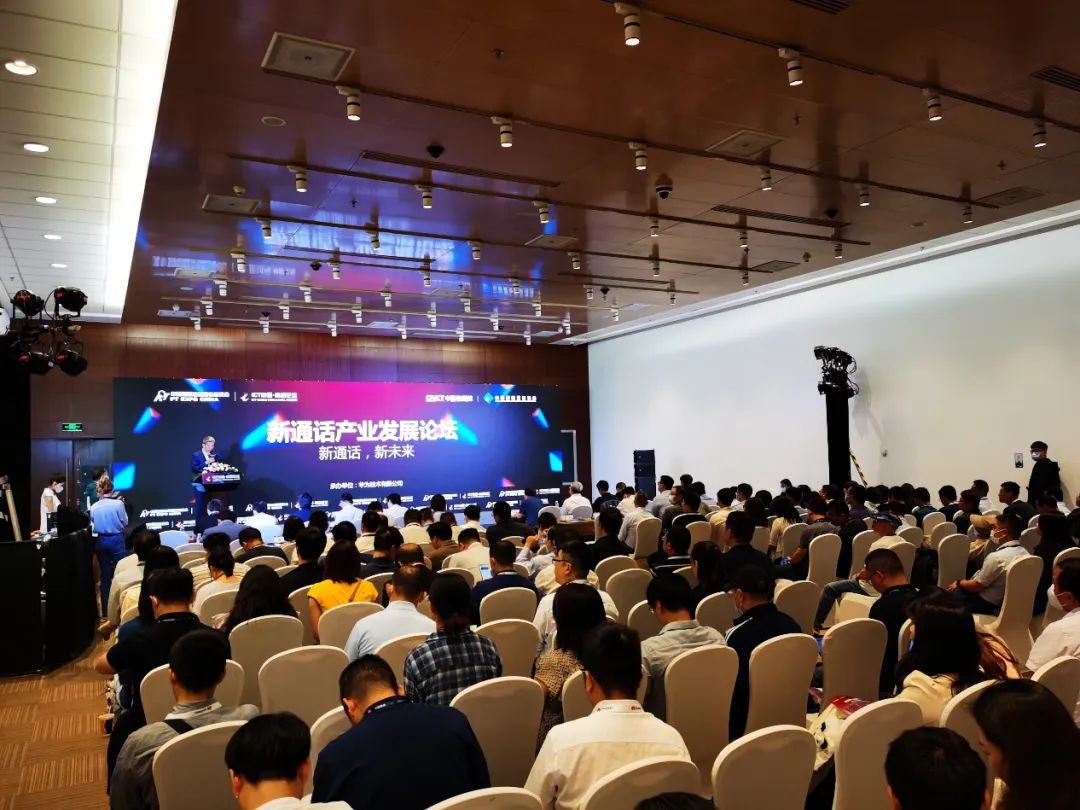 The forum was hosted by Zhang Dakun, Director of CAICT's Business and Network Research Department of Technology and Standards Research Institute.
Calling services remain one of the most important and most basic services for operators, providing both indispensable business and social value. New Calling embeds ultra-HD, intelligent, and interactive capabilities in operators' calling services. This helps both individuals and enterprises improve communication efficiency and upgrade calling experiences. Additionally, it creates greater value for operators who can monetize cutting-edge calling services that users can enjoy without the need to install any app and add new momentum to the development of 5G.
Over the past year, Chinese operators, together with Huawei and other partners, have developed a range of innovative New Calling services, such as visualized voice calling, fun calling (where, for example, a user can appear as an avatar during a video call), real-time translation, remote damage assessment, and interactive menus. These new services, currently being beta-tested in China, bring users brand-new communication experiences. Internationally, GSMA has established a Foundry project to promote the development of New Calling.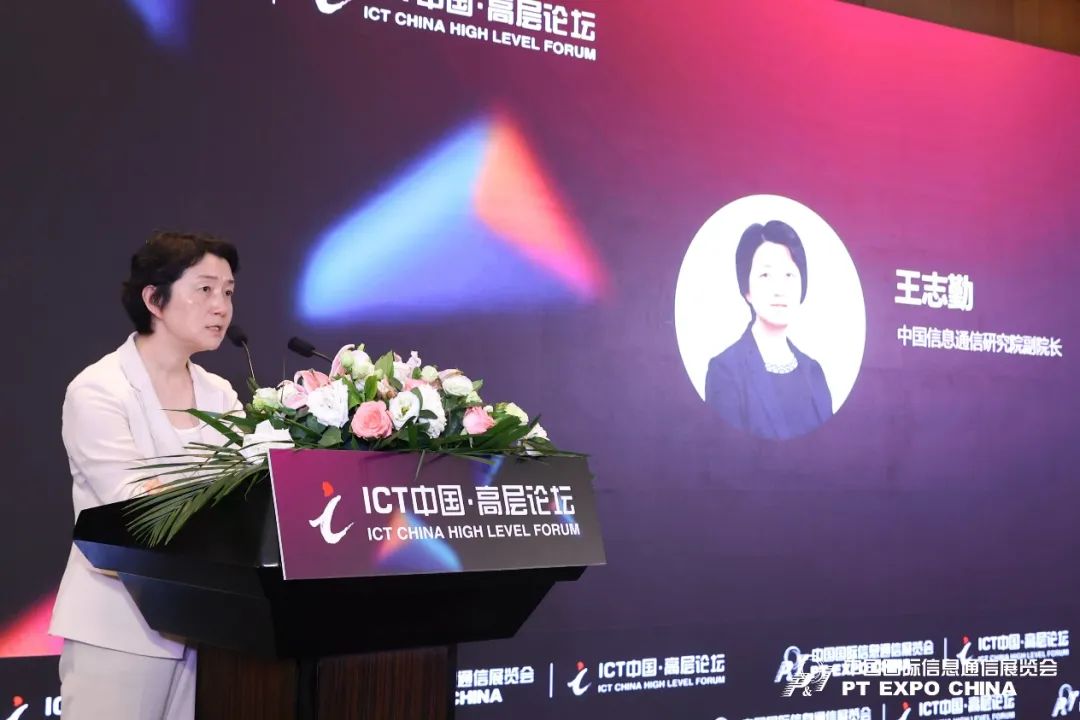 Wang Zhiqin, Vice President of CAICT, delivered an opening speech to the forum. As she noted, New Calling will bring users a brand-new service experience featuring convergence, intelligence, and interaction. CAICT will join hands with industry partners to promote technology standardization and commercial development of New Calling and build a sustainable ecosystem encompassing terminals, applications, and content. This, in turn, lays a solid foundation for the calling industry and improves users' accessibility to 5G services.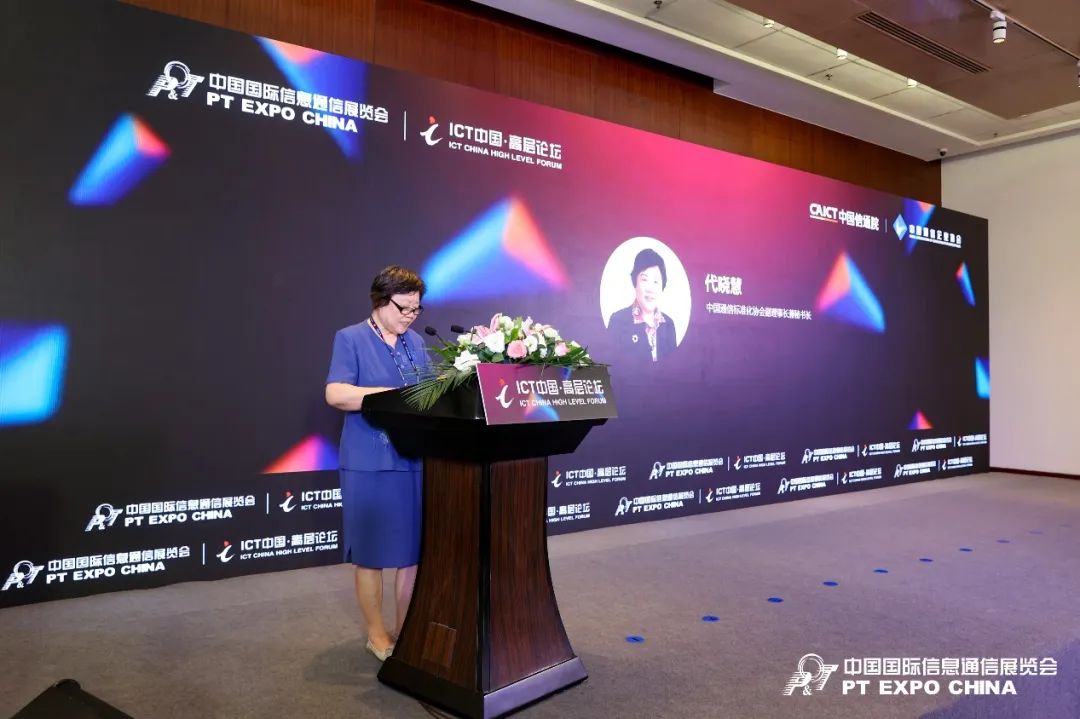 Dai Xiaohui, Vice Chairwoman and Secretary General of China Communications Standards Association (CCSA), mentioned in her speech that, a groundbreaking innovation in the real-time communications field, New Calling creates brand-new development opportunities for communication services. CCSA will continue to push forward the standardization and development of New Calling, actively promoting its healthy and rapid growth while spearheading a better calling future alongside industry partners.
Bian Yannan, Deputy General Manager of the Planning and Construction Department of China Mobile, delivered a speech entitled "Building a Next-Generation New Calling Network, Opening Up a New Era of Communications". In his speech, Bian said that China Mobile has fully embraced New Calling and regards it as a strategic product. As a pioneer in the New Calling industry, China Mobile has recruited users to beta-test New Calling services in Zhejiang, Jiangsu, and Guangdong. China Mobile will also start nation-wide New Calling network construction very soon, and put it into commercial use by the end of 2023. With New Calling as a service enabling platform, China Mobile aim to provide users with an interactive experience anytime, anywhere and usher in a new era of communications.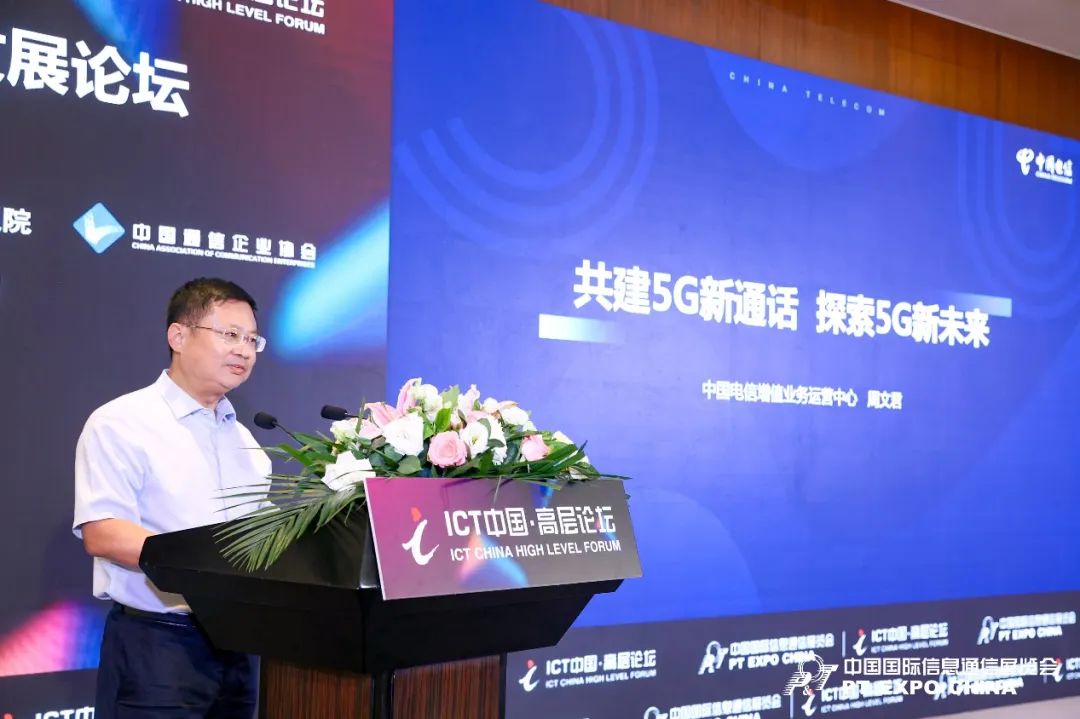 Zhou Wenjun, General Manager of China Telecom's Value-added Service Operation Center, delivered a speech themed "Developing 5G New Calling and Defining a New Future of 5G". As Zhou stated, China Telecom has been committed to building an open, beneficial, and collaborative 5G New Calling ecosystem and promoting the construction of the 5G New Calling service platform. They will improve the design of the overall network and the service operations system. At well-planned phases, China Telecom will upgrade "intelligent video calling applications on existing terminals" to "real-time interactive services with terminals that natively support 5G New Calling".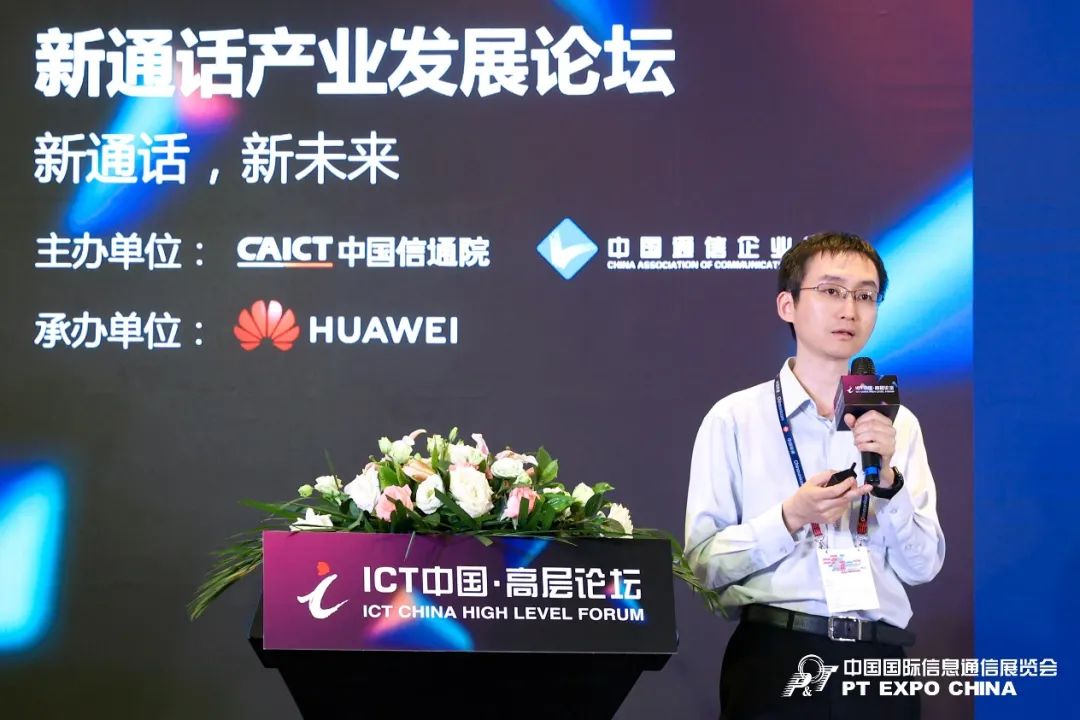 Chang Jian, Deputy General Manager of Unicom Broadband Online Co., Ltd., shared China Unicom's practices and exploration of 5G new communications, from video calling to metaverse communications. According to Chang, as 5G networks continue to scale up, audio and video communication capabilities with integrated AI and XR have reached maturity. To deliver a superlative, convergent, and immersive calling experience with such capabilities, China Unicom launched a series of new 5G communication services, aiming to transition calling services from video plus voice to immersive interactions, and ultimately to metaverse communications, bridging the gap between the real and virtual worlds.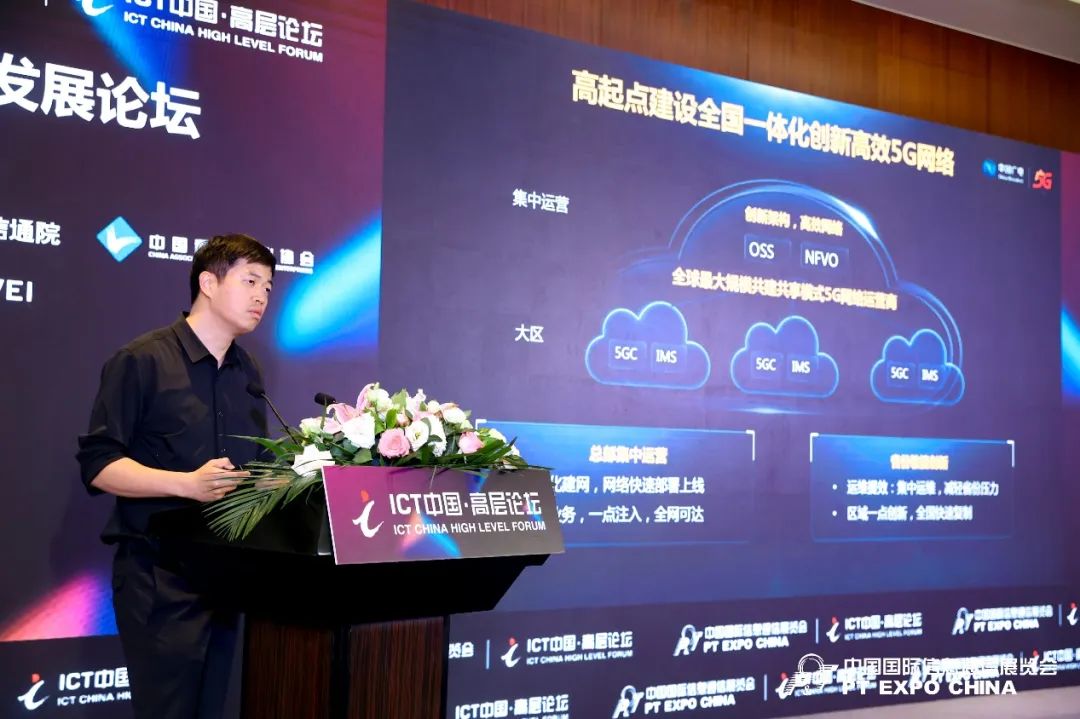 Li Shuang, Deputy Director of Technology Department at China Broadnet, delivered a speech entitled "5G New Calling Transitions Voice-Only Calling to Interactive Communications, Ushering in a New Future of Calling". As Li said, China Broadnet actively participated in the construction of the world's largest co-developed and shared 5G network, and released a white paper on 5G New Calling. With this, they have been devoted to building a brand-new multimedia convergent service platform, so as to upgrade the voice-only calling experience to interactive communications. Focusing on the pilot studies and innovation of New Calling, China Broadnet will continue to provide users with intelligent new communication services.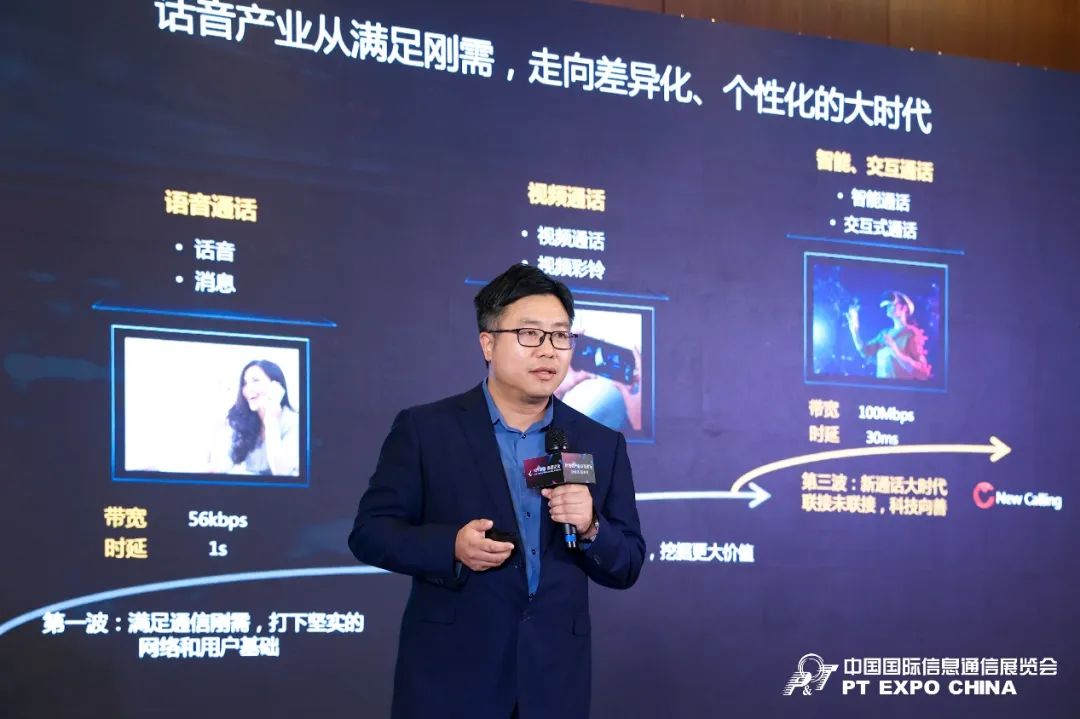 Chen Haiyong, President of the CS&IMS Domain of Huawei Cloud Core Network Product Line, delivered a speech under the theme "Intelligent, Open Audio and Video Networks Boost New Calling Service Innovation". Chen said that Huawei, as a network equipment provider, is an important part of the New Calling industry chain. Huawei is the first in the industry to put forward the "1+3+N" framework for New Calling. Based on a New Calling service enabling platform, Huawei imparts ultra-HD, intelligent, and interactive capabilities to operators' calling services, and has developed a series of innovative services, such as visualized voice calling, real-time translation, fun calling, and remote assistance. The New Calling solution helps operators build intelligent, open, and highly stable 5.5G voice networks, enable service innovation, and provide high-quality products and services to customers.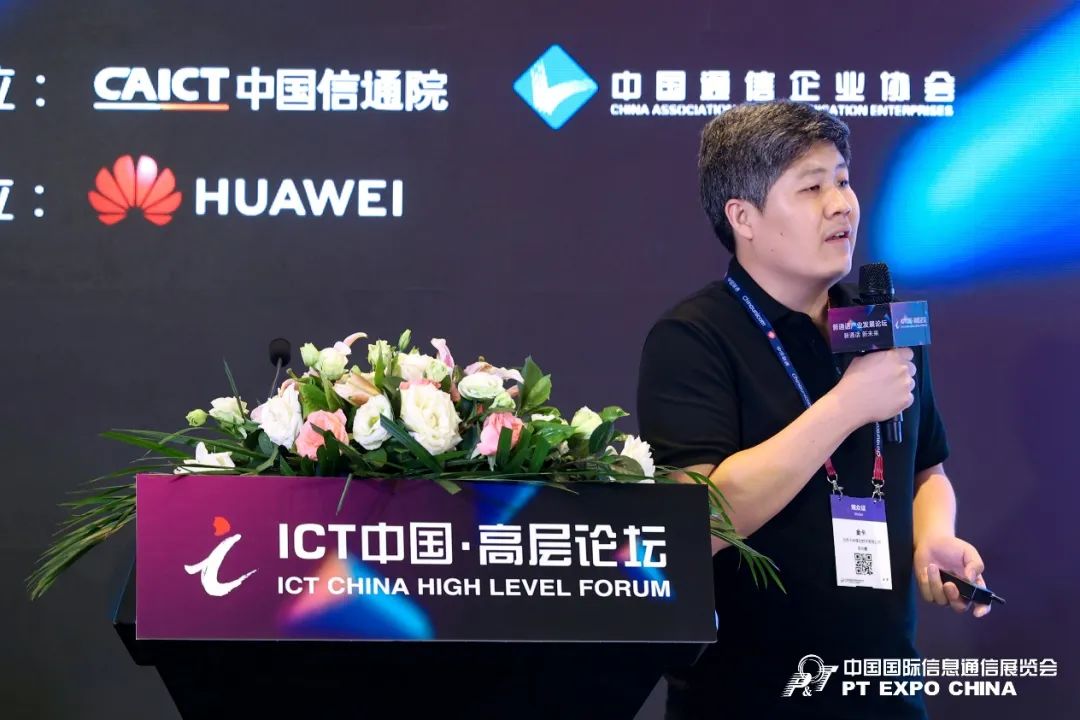 Xin Xianglei, Deputy Director of Xiaomi's Communication Technology Department, delivered a speech entitled "5G New Calling: New Terminals, New Opportunities". As Xin noted, 5G New Calling has transformed traditional calling experiences to both visualized and interactive. Xiaomi will continue to collaborate with industry partners, to foster a sustainable New Calling ecosystem, unlock more and more cutting-edge and fun New Calling applications, and embrace a brand-new future of calling services.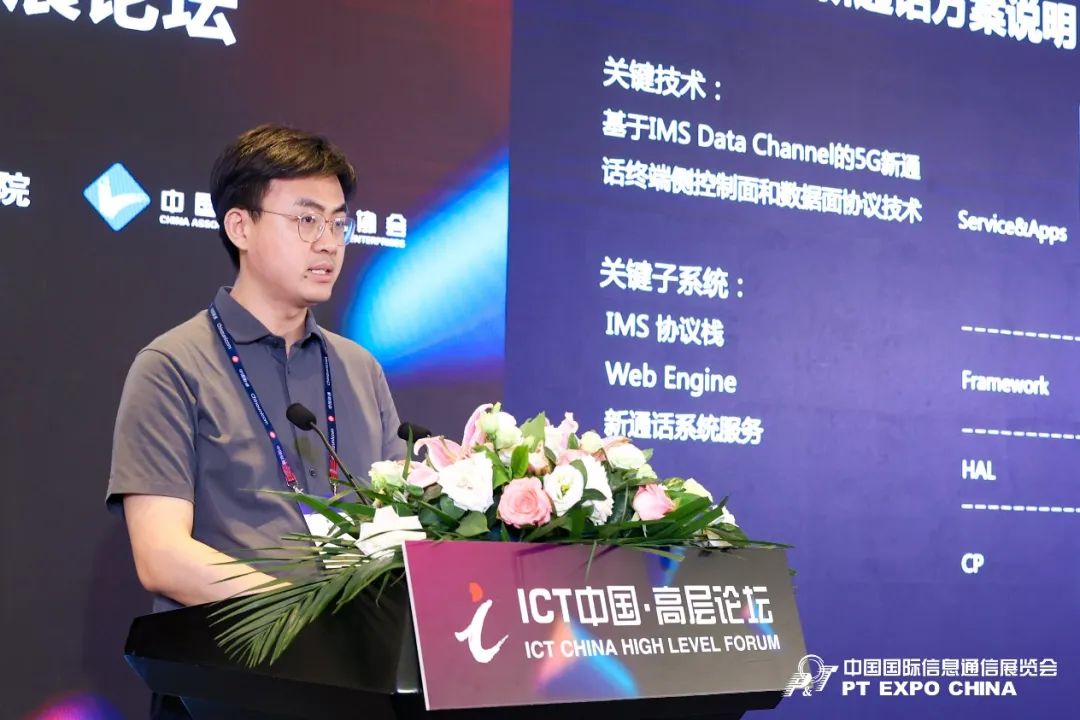 Han Liang, a senior expert from UNISOC, introduced UNISOC's 5G New Calling solution. According to him, UNISOC provides a turnkey terminal solution for 5G New Calling. In addition to complying with protocol stacks for Data Channel and IMS, the solution also adapts to various calling applications and the Android operating system. UNISOC's full-stack capabilities from chipsets to software platforms will undoubtedly facilitate the development of the 5G New Calling ecosystem.
Liu Pingping, General Manager of iFLYTEK's New Calling Product Line, shared iFLYTEK's practices on using its generative language model to empower 5G New Calling. Liu said that iFLYTEK has developed seven core capabilities with its in-house generative language model SparkDesk. With these capabilities at the core, iFLYTEK provides intelligent assistants during 5G New Calling, setting a benchmark of using upper-layer innovative applications to empower basic calling services. This helps make New Calling a must-have service for users in 5G.
At last, Fu Guoqiang, New Business Director of CAICT's Technology and Standards Research Institute, talked about the prospects of New Calling. As Fu said, the technology and market for audio and video calling and intelligent interactive calling have been basically established. As some of leading operators scale up their deployment of New Calling, the New Calling services will enrich users' communication experiences, promote the development of the 5G application ecosystem, empower numerous industries, and help achieve the goal of using 5G to change society as a whole.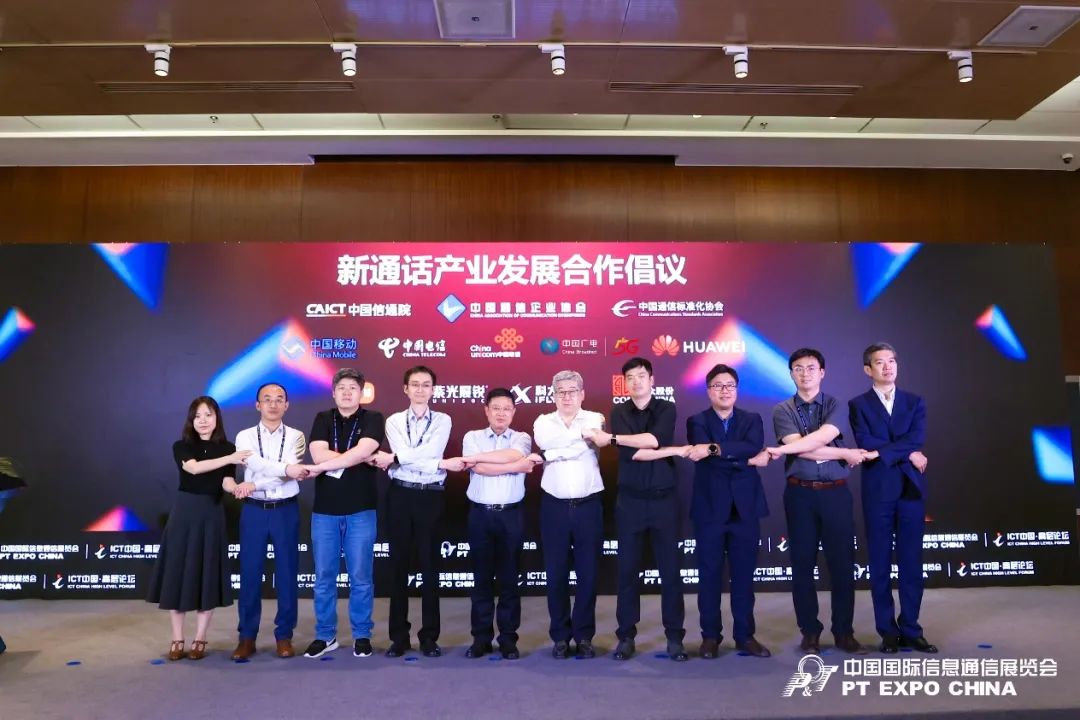 At this forum, industry partners such as CAICT, CCSA, CACE, China Mobile, China Telecom, China Unicom, China Broadnet, Xiaomi, UNISOC, iFLYTEK, CommChina, and Huawei launched the New Calling industry cooperation initiative. This initiative calls upon global operators, network suppliers, terminal vendors, and industry partners to exchange thoughts, explore business models, promote network interconnection, develop standards for terminals and applications, and build a sound industry ecosystem. By doing these, New Calling can grow and create more value for users.
New Calling caters for communication in the future. The New Calling Industry Development Forum has built a platform for industry stakeholders to exchange ideas on the development of New Calling around the world and injected new vitality to the industry. Let's join hands to overcome the hurdles to the development of New Calling and promote its healthy and rapid growth. Together, we can build an open, collaborative, and beneficial New Calling ecosystem, and create better commercial and social value.