-- Enhancing Risk Warning and Rapid Response for Natural Disasters, Accidents, and Other Public Emergencies with the 5G Network
As extreme weather events continue to rise, high temperatures, typhoons, and other natural disasters have resulted in huge economic losses to China. This year, the Chinese nation was heavily affected by Typhoon Doksuri, which led to many parts of the country experiencing heavy rainfall, especially Beijing, which suffered the heaviest rainfall in 140 years, with many areas of the city seriously impacted. The water level of the Yongding River in Mentougou District rose over the dam, surpassing the flood level, which also hasn't been seen in 50 years. In any type of emergency response, time is of the essence for saving lives and property, and every second adds more hope to people stuck in disaster areas.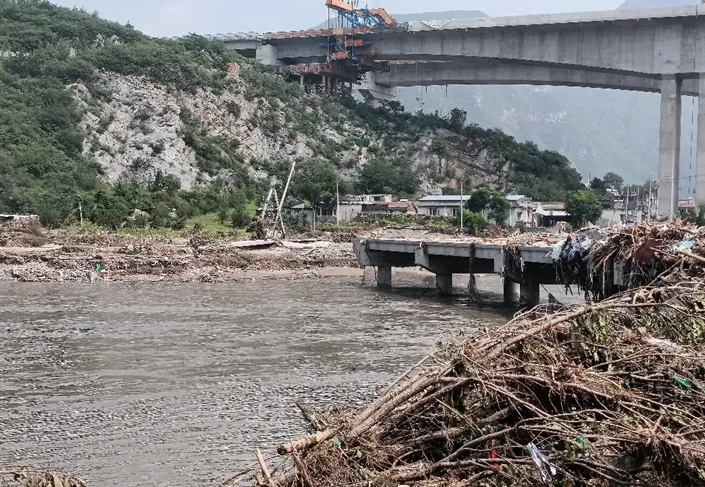 Figure: Flood in Mentougou District, Beijing
To cope with the rising number of natural disasters in recent years, China Unicom has established a smart emergency department with the objective of delving deep and wide in the industry. It has forged 5G smart emergency capabilities with specialized and novel features, and has supported the leapfrog development of national emergency management informatization with new applications, new models, and new forms of business, contributing to the construction of a safer country with China Unicom's wisdom.
When confronted with the heavy rainstorms and floods that occurred in Zhengzhou, Beijing, and Zhuozhou, China Unicom went to the disaster relief frontline and successfully guaranteed emergency communications and informatization construction services for the different areas.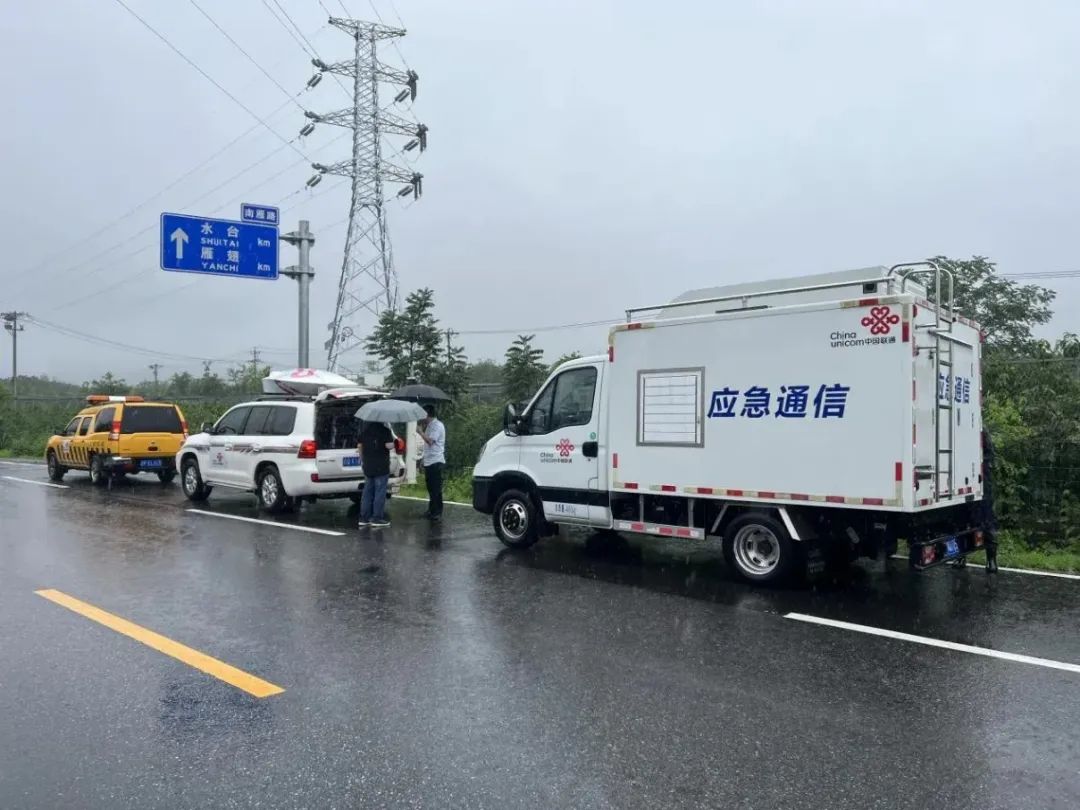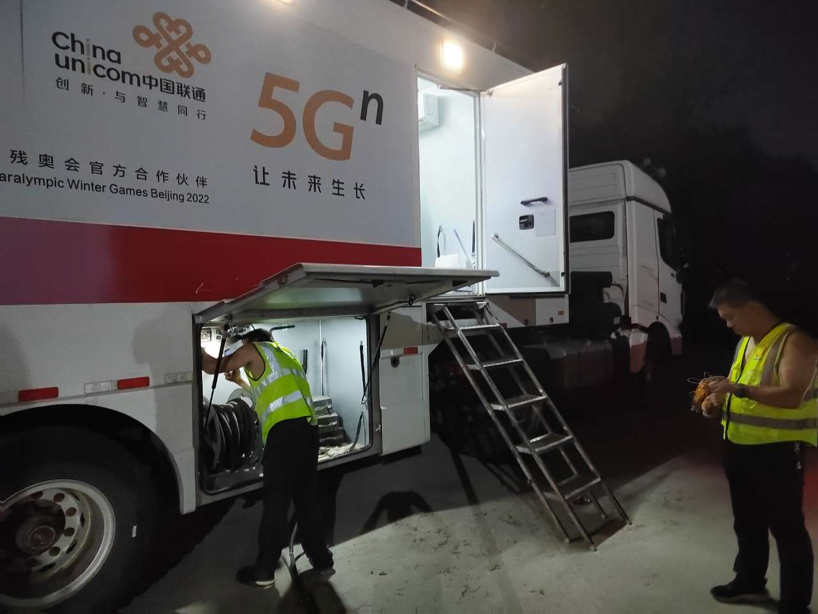 Figures: China Unicom working in the disaster relief frontline
China Unicom's 5G emergency command system for flood control exploits new technologies such as 5G messaging, 5G communications, and AI algorithms to facilitate the entire flood control and rescue process.
5G monitoring and warning
Various monitoring devices collect flood-related sensing data, including water regime and meteorology data as well as relevant videos, to grasp the real-time situation, analyze future development trends, and provide data support for warning evaluations, contingency plan implementation, and disaster relief.
Onsite disaster awareness
Images captured by cameras and drones are quickly transmitted to the command center through 5G networks and then analyzed by AI algorithms, which facilitates flood situation awareness, search and rescue, as well as post-disaster loss assessment.
5G warning messaging
Different forms of multimedia are integrated to send meteorology and flood warning information to the public in a timely manner, so that the people who are affected can easily gain access to flood control alerts, flood control measures, and emergency contacts, as well as various rescue information and relevant scientific information.
5G + satellite communications + narrowband trunking
An emergency communications network has been built in the event of any power supply, road transportation, or network interruptions when disasters strike. This solution leverages cutting-edge technologies such as 5G wireless communications, satellite communications, and narrowband trunking, to maintain proper network communications even in the event of severe floods.
5G-based flood control will stimulate the development of emergency communications, monitoring and warning, application R&D, and artificial intelligence in a synergistic way. Such development will benefit the whole industry by enabling the coordination of multiple product lines including the flood control platform, algorithm, network, terminal, integration, and operations. The industry linkage will further drive in-depth and extensive applications of 5G in flood control, leading a new direction of 5G applications.
This solution has been successfully implemented and verified in projects of more than 200 customers, including the Ministry of Emergency Management, Department of Emergency Management of Sichuan Province, Department of Emergency Management of Anhui Province, and PipeChina. The solution leverages new technologies such as 5G messaging, 5G communications, and AI algorithms, to control floods with relentless efforts, establish a comprehensive emergency rescue system with strong emergency capabilities, and enhance disaster response and management in all aspects. The ultimate goal is to reduce disaster risks and protect properties, promote economic development and social stability, and provide a solid foundation for building a safer China.