On September 16, 2015, the President of the Olympic Council of Asia announced that the 19th Asian Games would be held in Hangzhou, China. The announcement was met with thunderous applause in Ashgabat, the capital of Turkmenistan, and has been a hot topic of conversation ever since.
As the Games started its 30-day countdown, China Mobile Hangzhou, Zhejiang unveiled the key communications assurance services that it would be providing to support the Games, including ultra-dense and elastic networking, AR-assisted O&M and precise addressing, solutions that provide the foundation of world-class networks, and the Hongyan Program that provides training on network assurance services.
Assurance services for major events often present a chance for carriers to showcase new cutting-edge technologies, but will also put their O&M assurance teams to the test. China Mobile Hangzhou is no exception and has promised to use its newest technologies and solutions to help make this year's Asian Games a rousing success.
5G ultra-dense networking: Smooth communications for large numbers of densely-seated users
A number of the venues of the 19th Asian Games have been used to hold large-scale events, giving China Mobile Hangzhou opportunities to trial some of their new solutions. For example, the Hangzhou Olympic Sports Center Stadium, nicknamed the "Big Lotus", was used to hold the "Future Style 2.0" concert of Zhang Xinzhe, a famous Chinese singer, in Hangzhou on April 28, 2023.
The Big Lotus is one of the only three stadiums in China that can accommodate more than 80,000 people. As the main stadium for the 19th Asian Games, it will host the opening and closing ceremonies, as well as other events and activities.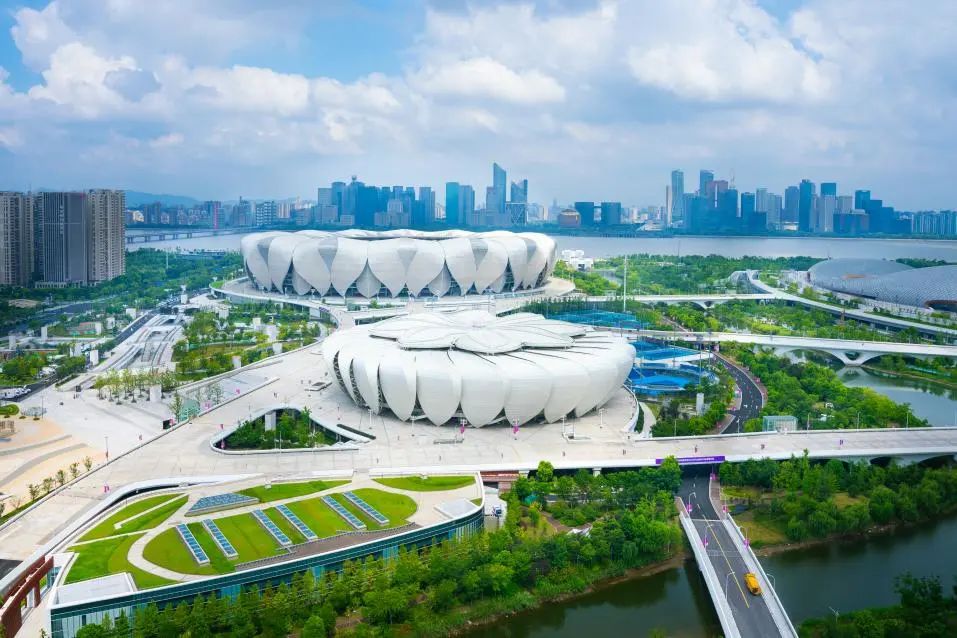 Zhang's concert was successfully held thanks to the unique 2.6 GHz and 4.9 GHz 5G ultra-dense networking provided in the venue by China Mobile Hangzhou and Huawei. This new solution uses features like precise partitioning and multi-frequency and multi-layer networking to secure smooth communications for the large number of 5G users crowding the stadium. During the three-hour concert, 4.5 TB of 5G traffic was generated, and the network achieved a peak 5G downlink rate of 500 Mbit/s. This solution will also be used to serve the upcoming opening ceremony.
Four key communications assurance services: Ensuring optimal network experiences
China Mobile Hangzhou and Huawei worked together during the lead-up to the 19th Asian Games to identify pain points that may hinder network operations during the event. Based on these pain points, they have launched four key communications assurance services that will provide optimal network experiences.
Ultra-dense and elastic networking: A new global benchmark for key service assurance
The Big Lotus will see a huge increase in network traffic at the opening and closing ceremonies of the 19th Asian Games. By using 16-degree narrow beamforming antennas to support a 5G multi-frequency mixed network and DMM resilient network, the venue will be able to deliver ultra-dense and elastic networking with lossless service experience for 80,000 users onsite.
To achieve this, China Mobile Hangzhou uses AI algorithms to intelligently predict traffic trends, and dynamically adjusts network interference, capacity, and coverage to suit the actual needs before, during, and after events. This allows them to balance performance and resources and can potentially improve scheduling efficiency by 30% and user-perceived speed five times over.
AR: The technology powering intelligent O&M
IntelligentRAN architecture uses AR technologies for equipment inspection. This not only significantly reduces labor costs, but also makes network O&M more secure and efficient.
AR inspection is faster and more accurate than manual inspection, reducing inspection times from 30 minutes to 10 minutes. Currently, AR is being used at the Hangzhou Olympic Sports Center, Huanglong Gymnasium, and Cangqian Gymnasium to inspect equipment, cabling, and equipment rooms. The solution comes with a wizard that can scan these targets in half an hour and automatically generate inspection reports.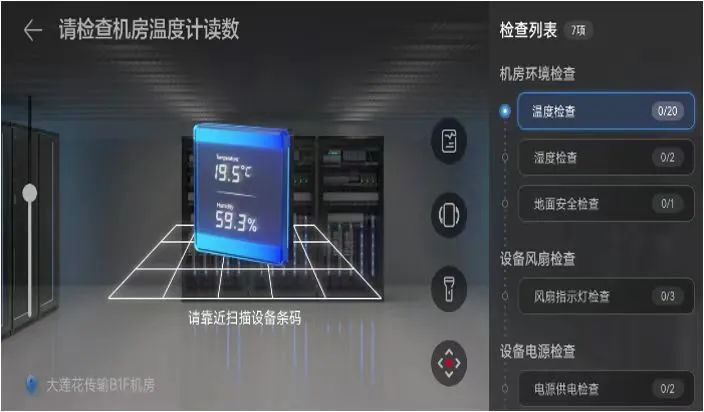 AR also makes troubleshooting easier and more accurate. It has both improved troubleshooting efficiency by 50% and lowered the skill requirements for human operators. China Mobile Hangzhou leverages the topology of pRRUs located in different floors and areas of the Hangzhou Olympic Sports Center to provide a wealth of device information, such as associated alarms and resource management information. AR navigation is then used to help identify hidden devices and quickly rectify pRRU faults.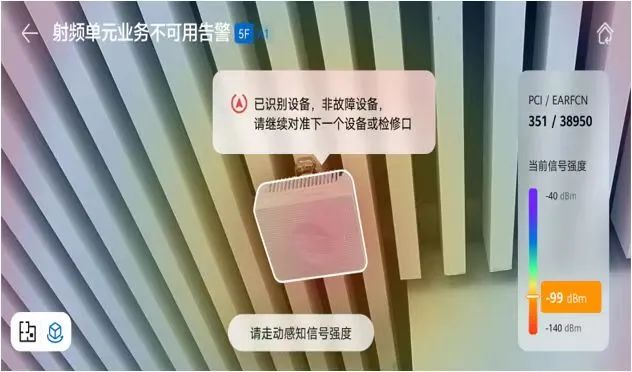 Digital management: The foundation of world-class networks
China Mobile Hangzhou has followed leading standards to guide its network construction at the Asian Games venues. Digital management technologies are used to cover all of the individual parts of the project, including equipment room infrastructure construction, OTN bearer, dedicated Asian Games Information System (AGIS) network, Internet, Wi-Fi, fixed-line IP PBX, intercom trunking communication, radio and television transmission network, public network engineering implementation progress tracking, basic public network optimization, and process acceptance.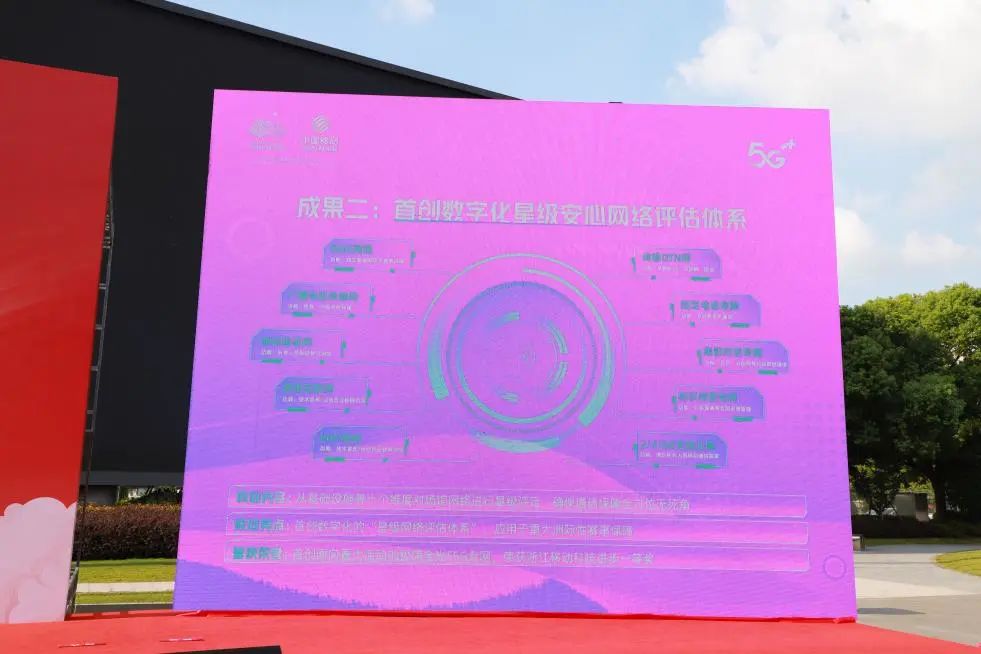 The Hongyan Program: Upskilling more than 700 staff members
Technical professionals are often the key to network assurance, so China Mobile Hangzhou organized the Hongyan Program to prepare for the upcoming event. The program provided 10 network assurance training courses covering four scenarios: communications networks, private networks, public networks, and back-end operations. The program provided both online video training for remote trainees and centralized offline training for onsite trainees, as well as specialized, scenario-based trainings, practice sessions, and exams to make sure trainees develop a firm grasp of both important methodologies as well as practical skills.
This training program was remarkably successful with 724 trainees completing the required exams on Huawei's iLearning platform, and 705 trainees participating in centralized offline training. By teaching both theory and practical skills, the program significantly improved trainees' independent operating capabilities. These hundreds of trainees are both engineers with new, diversified capabilities and back-end issue experts. They will support comprehensive on-site maintenance at the venues of the 19th Asian Games.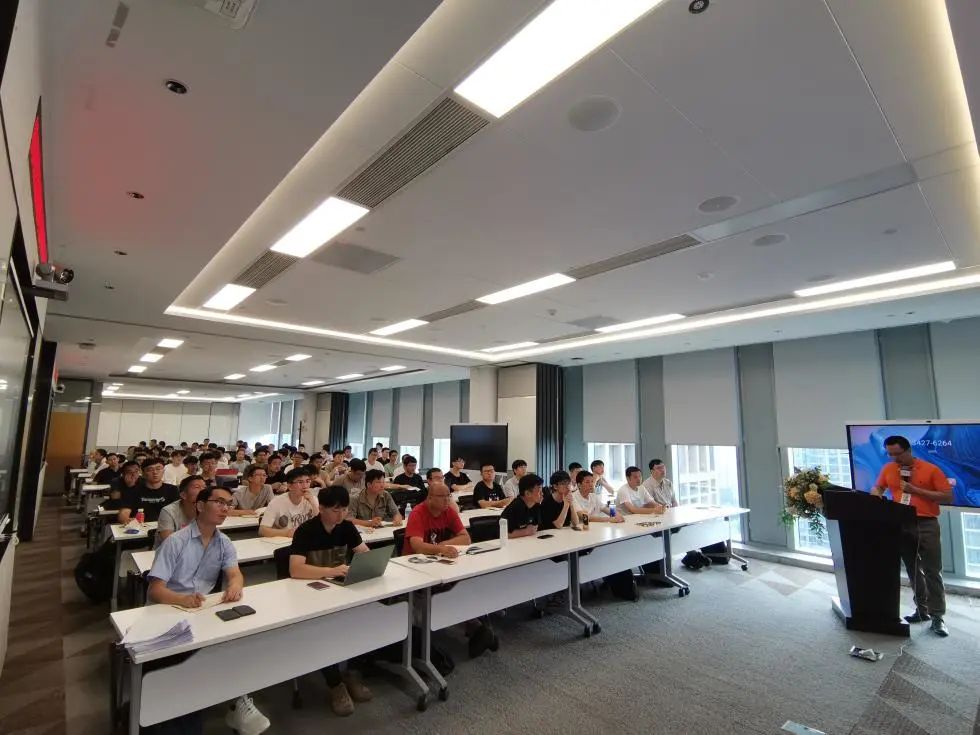 The network assurance team has also conducted attack and defense drill tests to ensure equipment security. The team performed vulnerability scanning and penetration tests on the venue intranet to comprehensively identify security risks in the target systems and has rectified all detected vulnerabilities and insecure configurations.
Author's observation: An Asian community with a shared future
The 19th Asian Games is the first and largest sporting event the region has hosted since China began to recover from the pandemic, attracting wide global attention. This year's event will host more than 12,500 athletes and millions of spectators. Ensuring smooth network operations and communications for such a large event will be challenging and complex work.
China Mobile Hangzhou is gearing up to guarantee network security and is working with Huawei to deliver key event assurance services powered by a range of advanced technologies.
Even in the crowded event venue, this year's audiences will be able to smoothly share exciting events live with the world. They will be able to fully immerse themselves in the competition and share their experiences with others more easily.
A stable, secure, and efficient network and communications environment will also help Hangzhou itself, showcasing the dynamic vitality of the city and Zhejiang Province as a whole.
The event will do its part in helping foster an Asian community with a shared future. I believe that the key event assurance services launched by China Mobile Hangzhou will help the 19th Asian Games take the international mainstage, profoundly transform Hangzhou, and leave an indelible mark on Asia's sports history.