During October 22-24, 2018, the Netherlands International Offshore Energy Exhibition & Conference (OEEC) was held in Amsterdam, OEEC starting from 2008, is Europe's leading offshore energy event and one of the most professional offshore oil and energy exhibitions.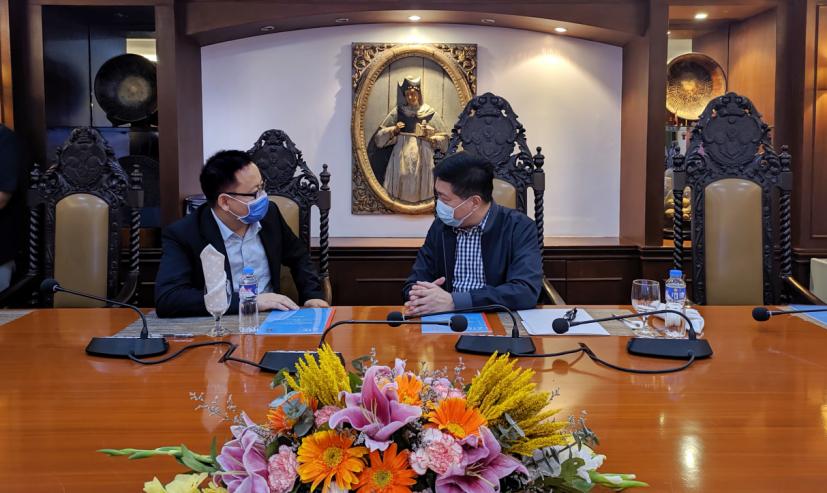 Hengtong demonstrated products and solutions including offshore wind power solutions, marine engineering solutions, new energy solutions (wind power cables), offshore oil and gas communications systems solutions, transoceanic communications submarine optical cables and EPC project in the exhibition, which attracted more than 12000 professional viewers from more than 90 countries. During the exhibition, Hengtong gained the opportunity to conduct in-depth exchanges and negotiations and share new business opportunities with experts and customers.
Recently, clean energy power generation has attracted worldwide attention. Especially, many countries in Europe are phasing out traditional power generation and switching to clean energy, the most important of which are wind and photovoltaic power generation. The European Wind Energy Associations expects the European Union's installed capacity of offshore fans to reach 20-40 GW by 2020. The European wind energy market is vast and full of opportunities.
With the accelerating international business and the excellent production and management level of its submarine cable, Hengtong has begun to emerge in the offshore wind power market in Europe. The acquisition of Spain's CABLESCOM and Portugal's ALCOBRE in 2015, which integrated the marketing platform resources and perfected production system, greatly enhanced the competitiveness of Hengtong in Europe, Central and South America.
At the beginning of 2017, Hengtong successfully got the order from Longyuan Jiangsu Dafeng Offshore Wind Power Project of 280 million RMB, which reflected the technical level and equipment strength of Hengtong in the field of large-section and large-length submarine cable manufacturing, as well as Hengtong's ability to provide system solutions to customers.
In July of 2018, Hengtong won the bid for the Portuguese offshore floating wind power high-voltage submarine cable package project to further accumulate and master the offshore wind power project development and investment experience, contributing to global rapid development of offshore wind power industry.
The success of Hengtong's power transmission and communications system solutions in global projects boost Hengtong to build the brand image of global information and energy system service provider, and have a deeper understanding of industry demand.